CUSTOM BIG BOBBLE HATS - MINIMUM ORDER ONLY 25
YOUR LOGO'S AND BRAND COLOURS
Choose between 100% Cotton or 100% Acrylic detailed bobble hats or our Icelandic thick Knit Big Bobble hats*


Custom Beanie Bobble hats. Free design and 3D visual. Minimum order only 25 with bulk prices from as little as £3.99* 100% Pure Cotton*
Double knit in your own colours and design with colour coded BIG bobble turn up with front embroidered logo.
Our new hats were designed by the Giraffe MD Andrew Ainge - IISA GB Ice swimmer so you can guarantee these will keep you warm. We have now changed our yarns away from man-made polyester to 100% Pure Cotton for a softer higher quality product and better for the environment.
Europe's leading manufacturer. Email now for prices. *Prices quoted are based on the quantity per design and are plus VAT and delivery.

---
Custom BIG Bobble Hat Gallery 3D Visuals - click to zoom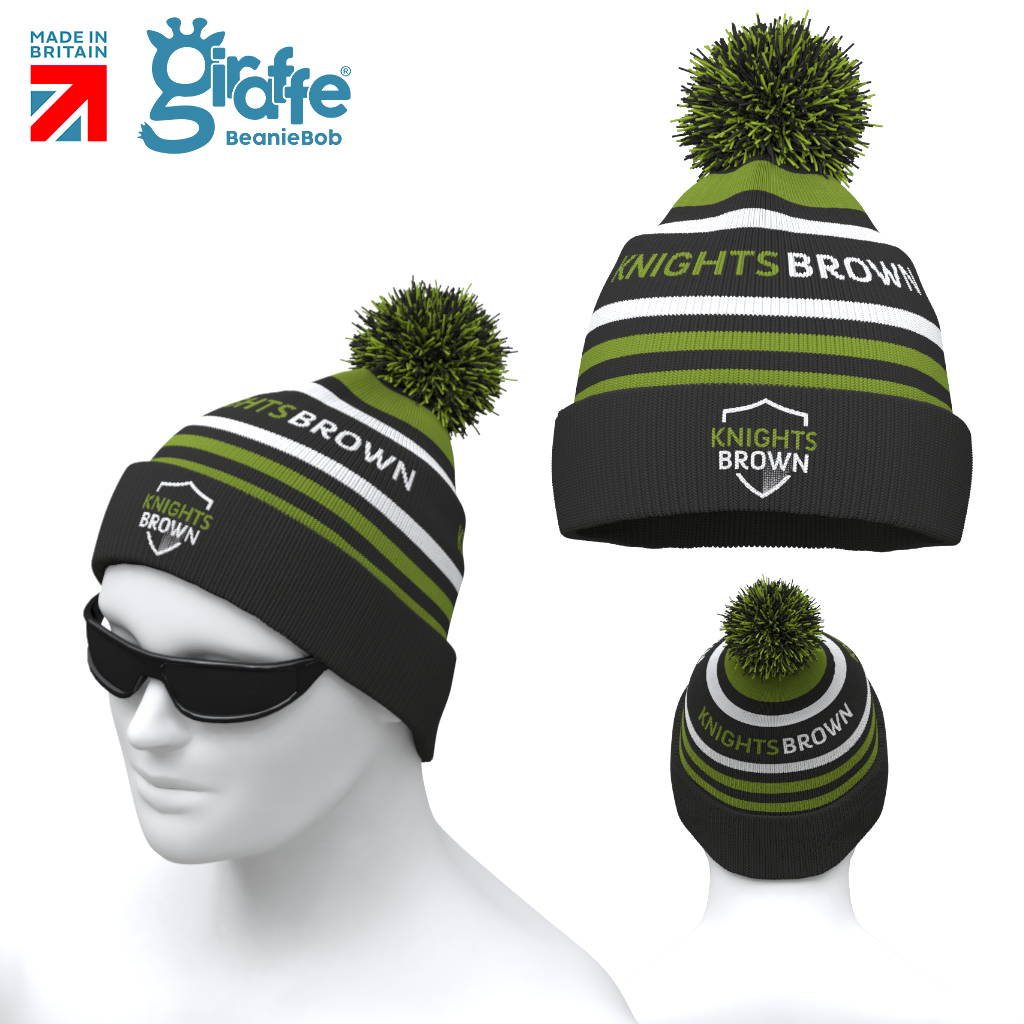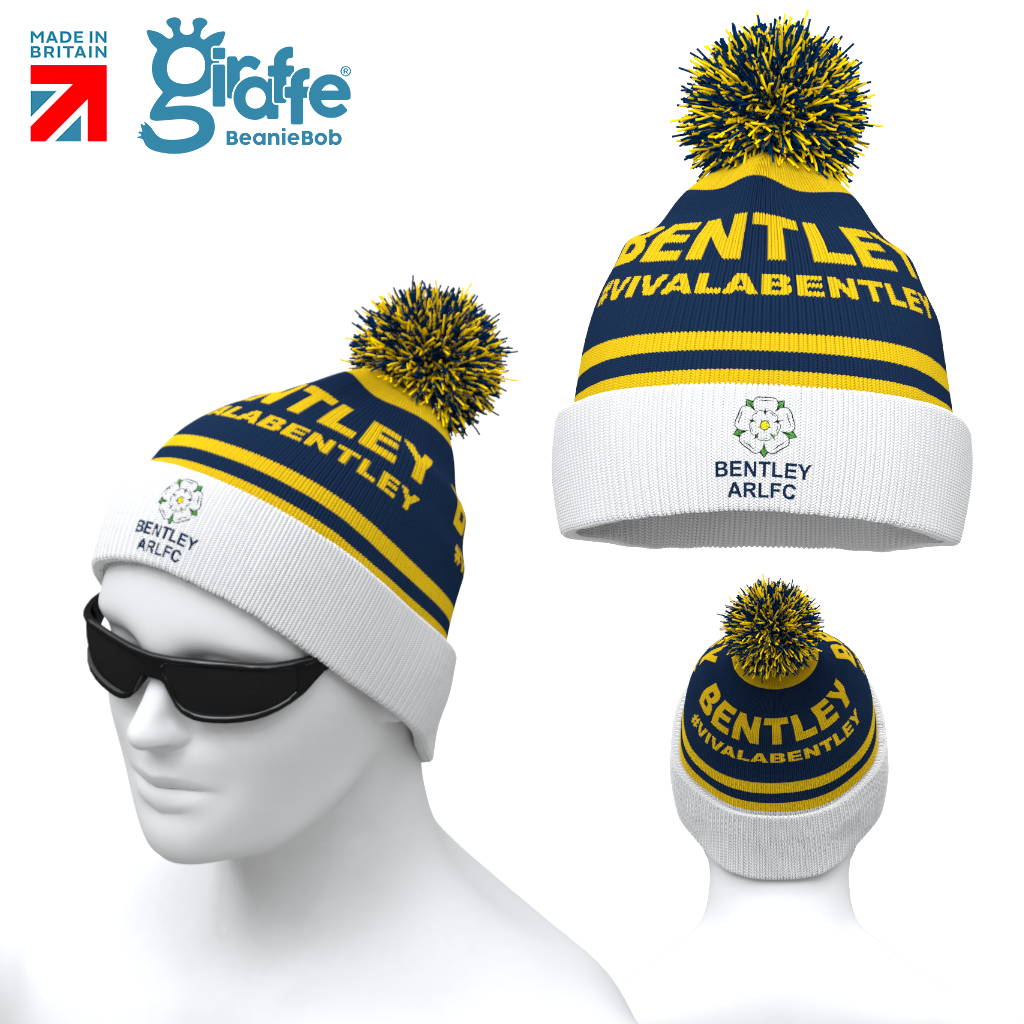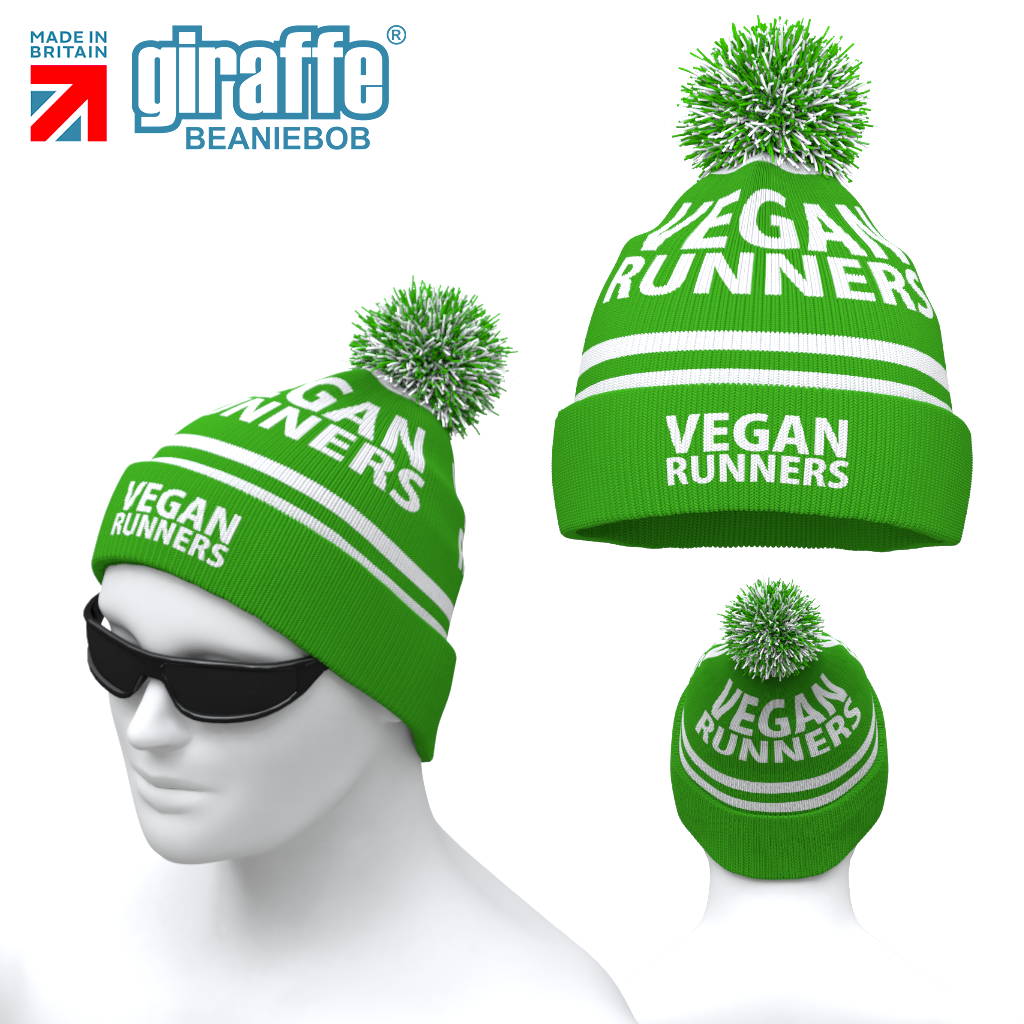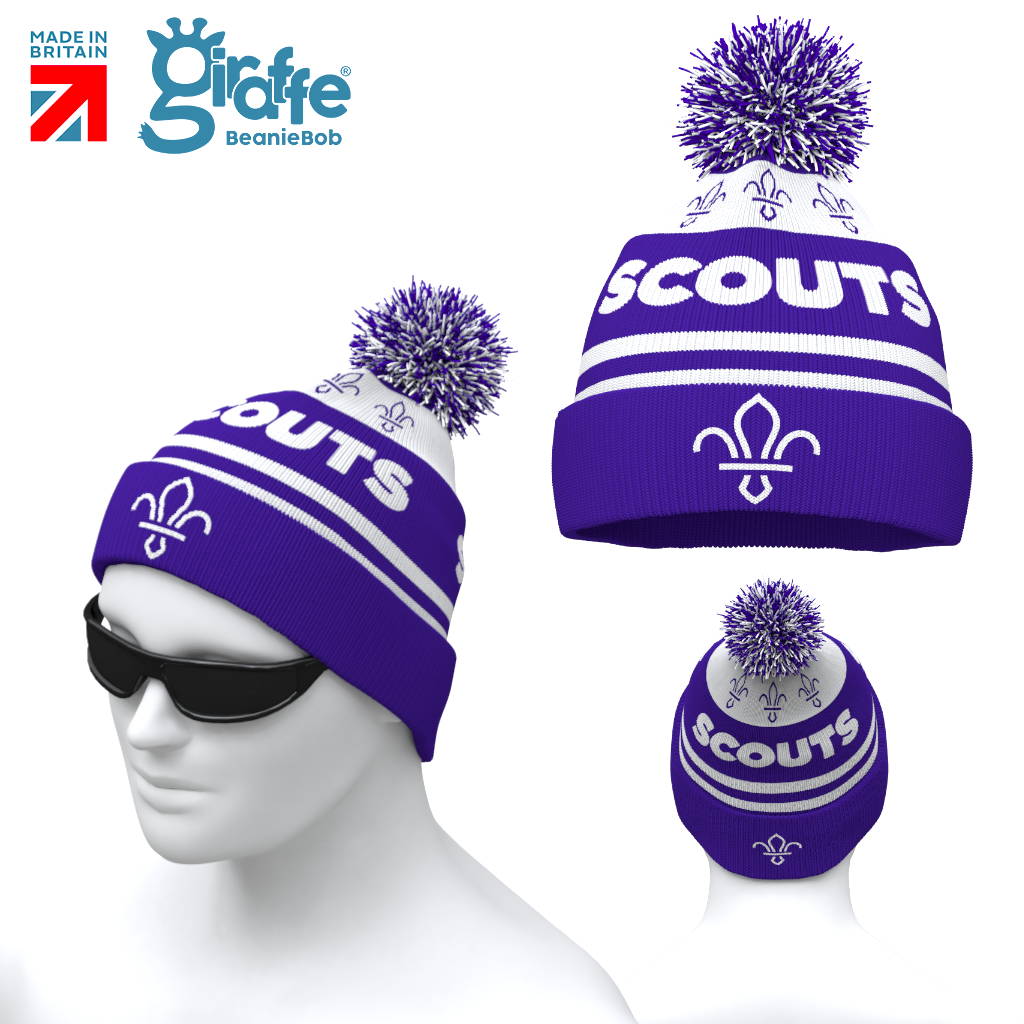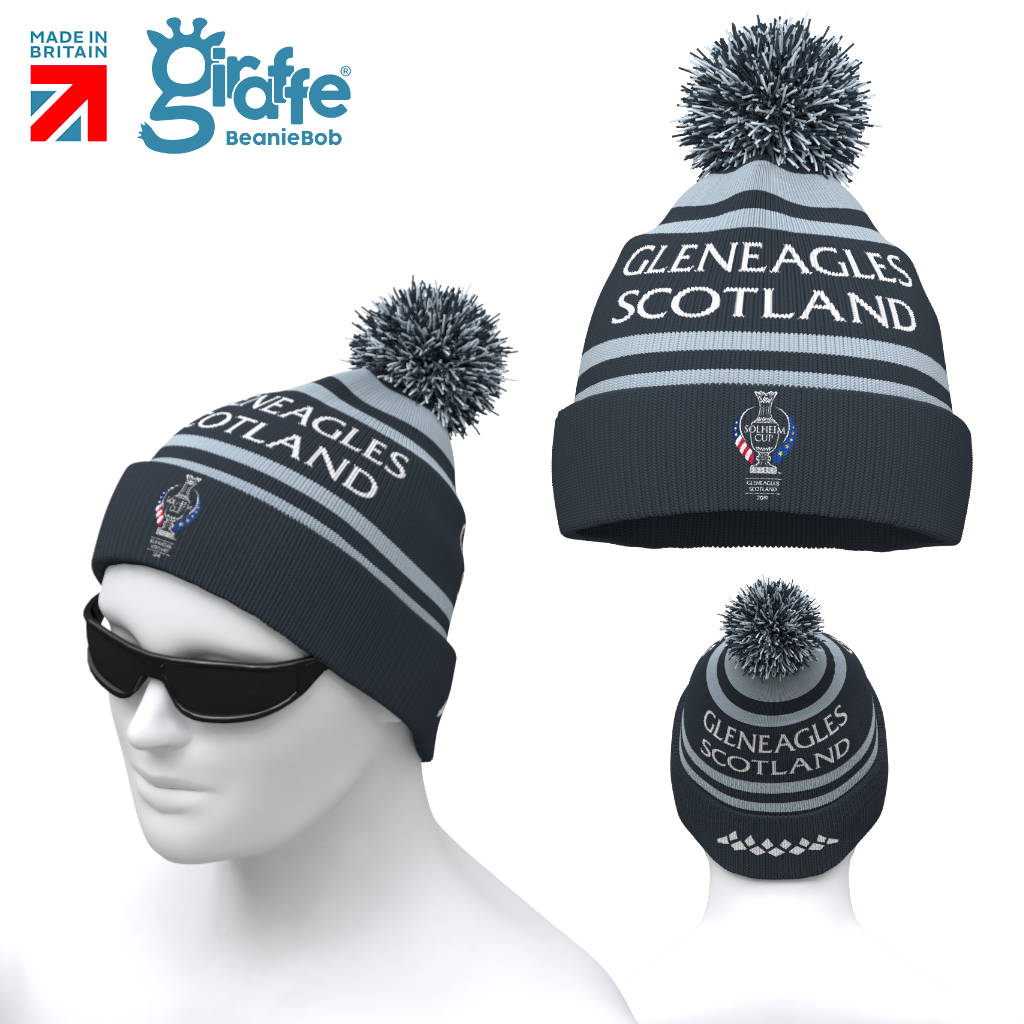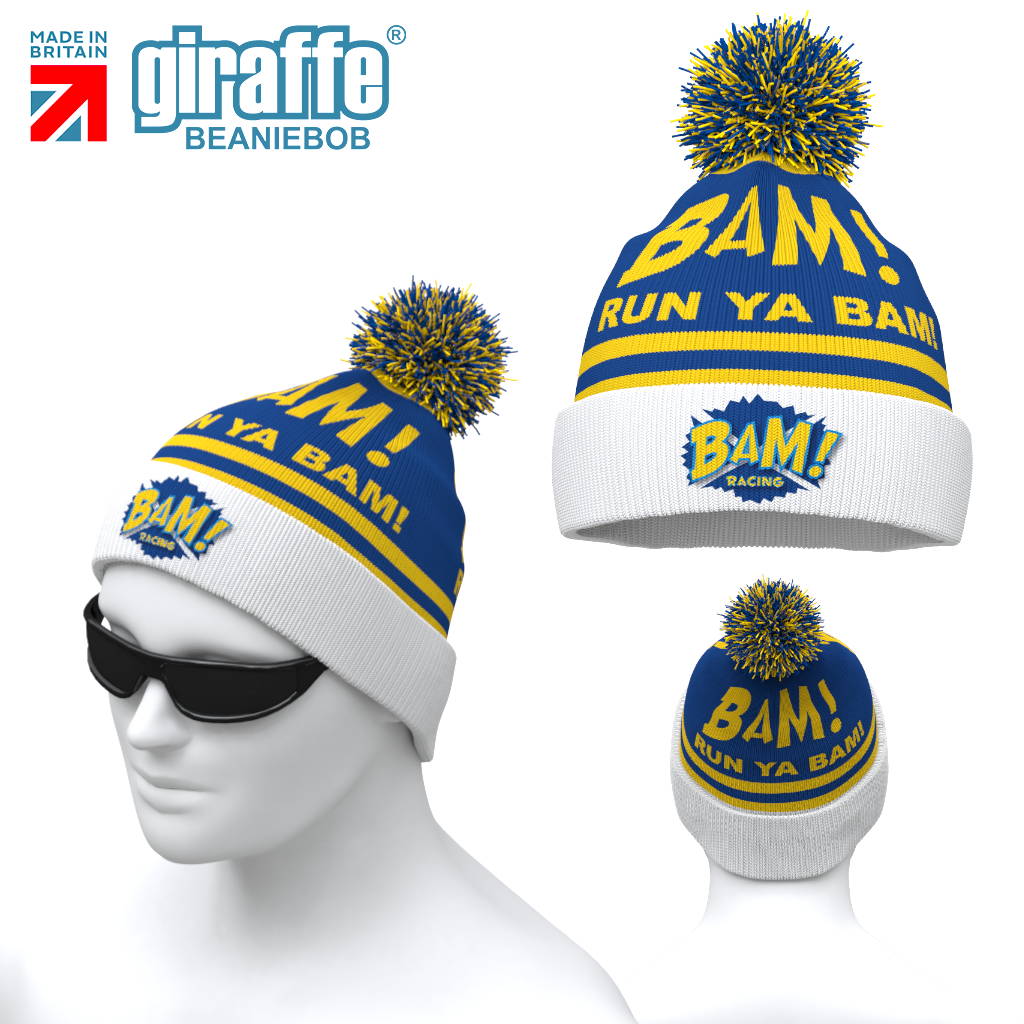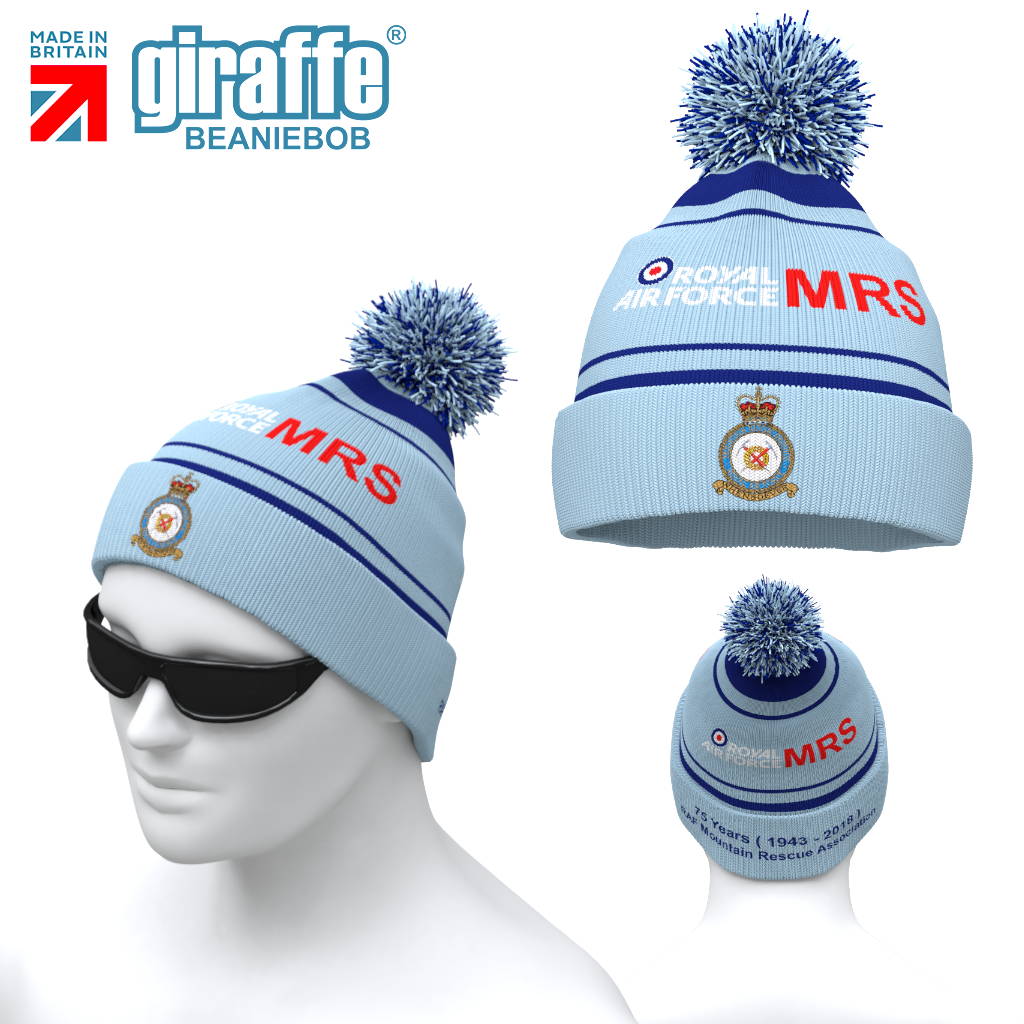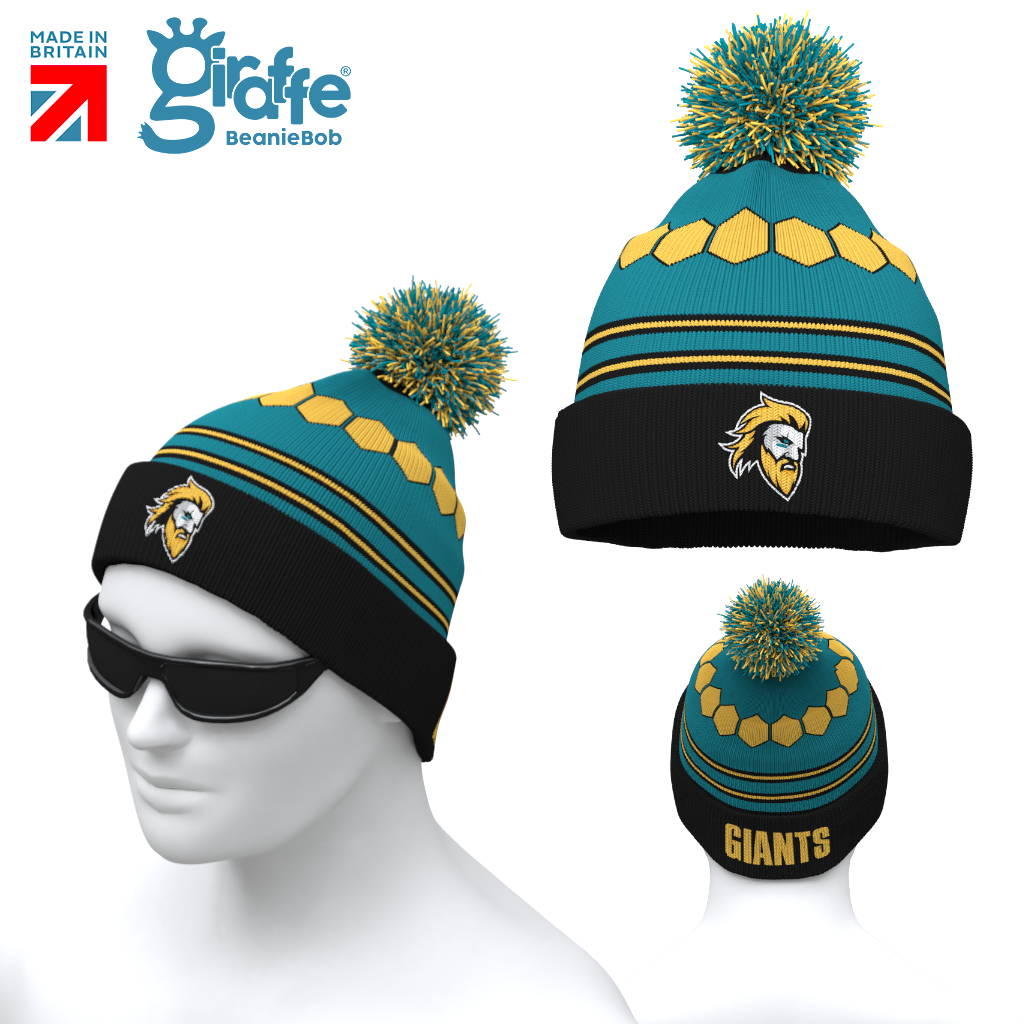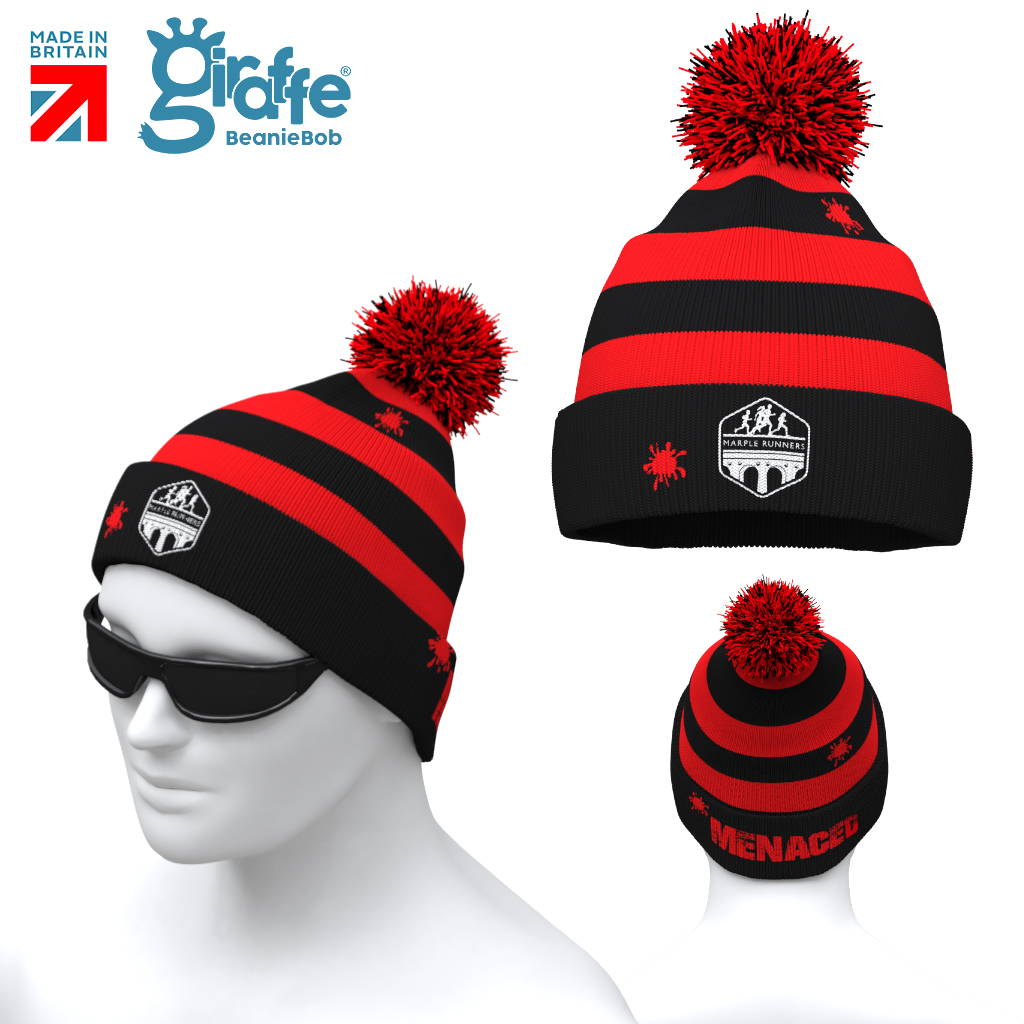 ---
Visual Designs and Finished Bobble Hat - click to zoom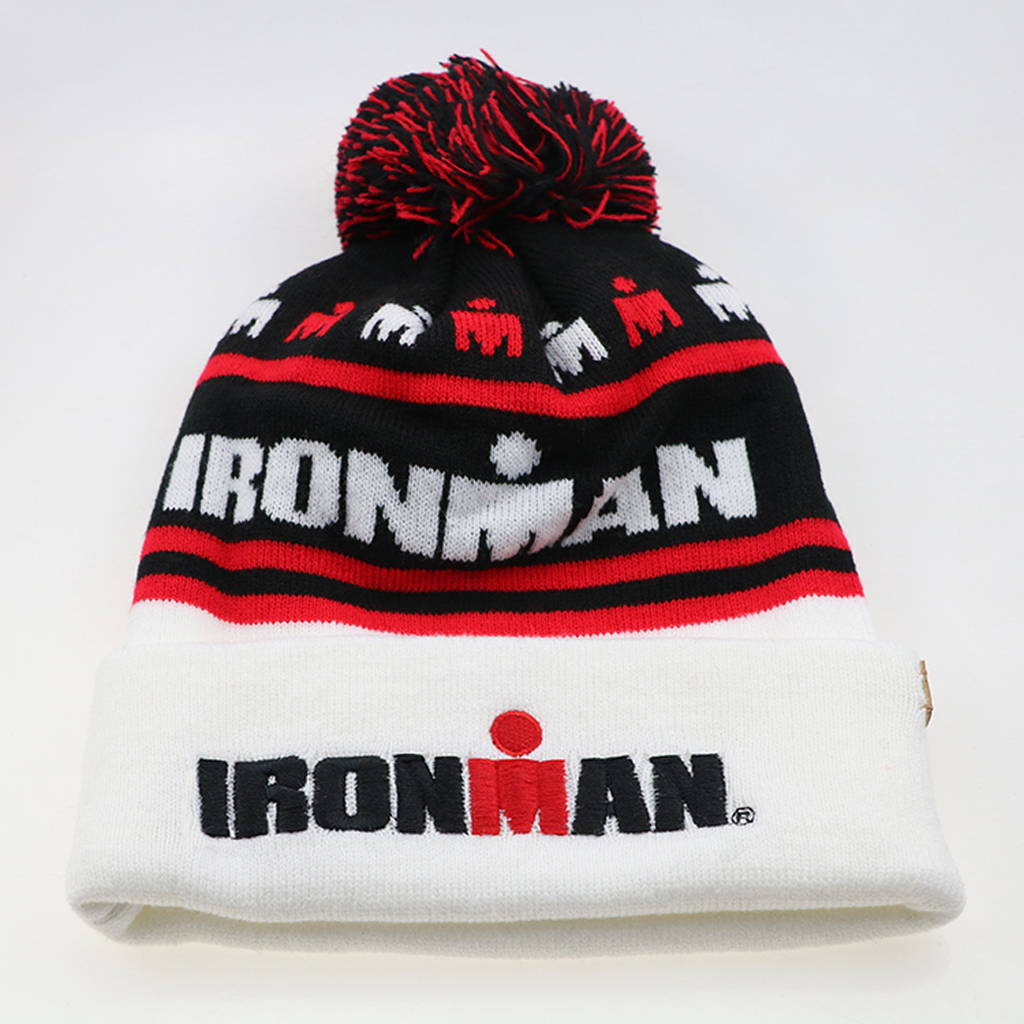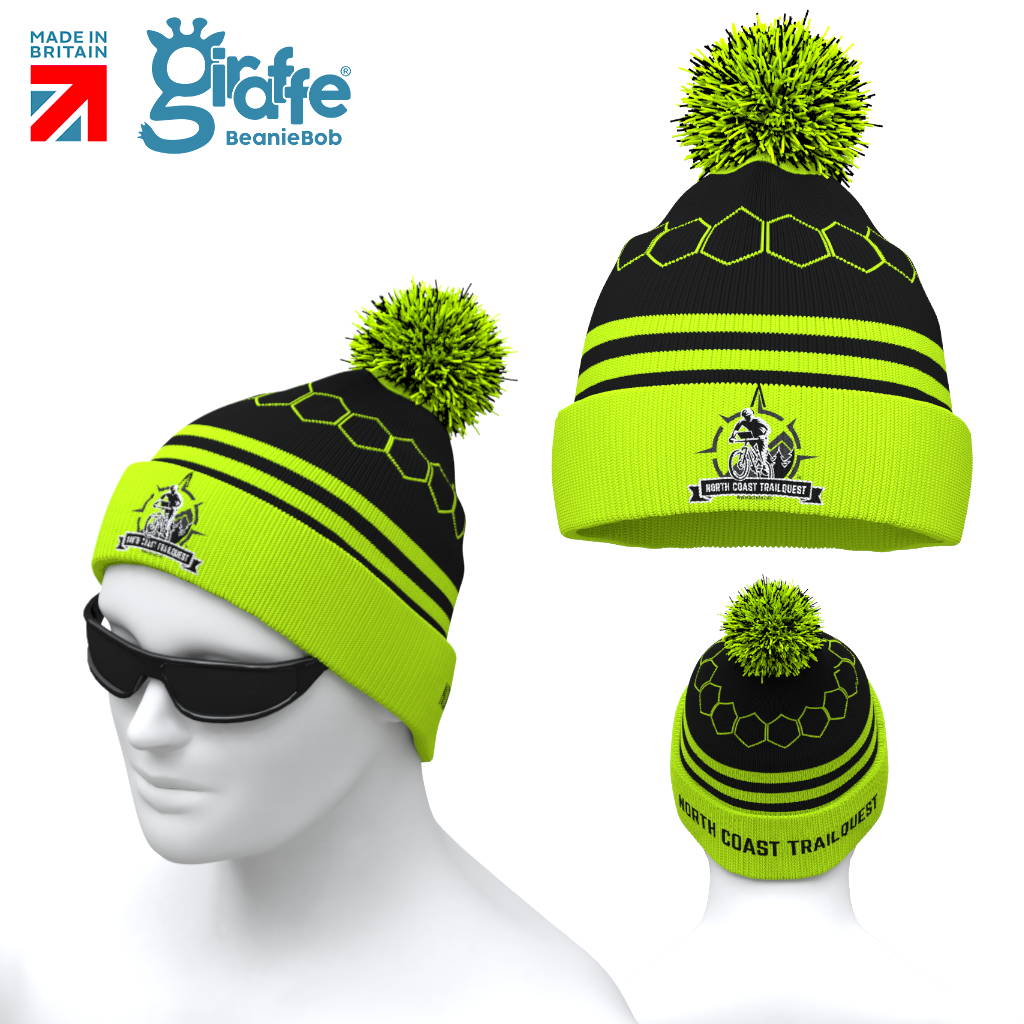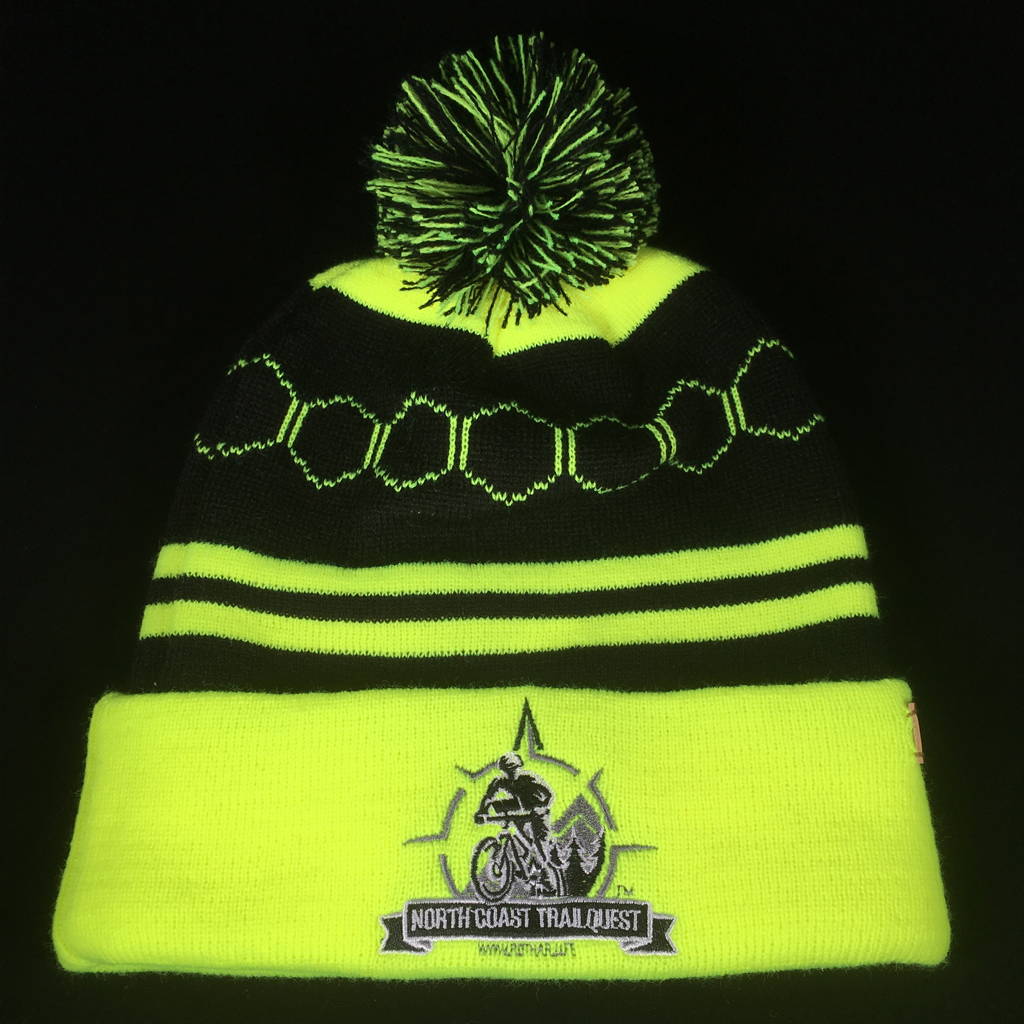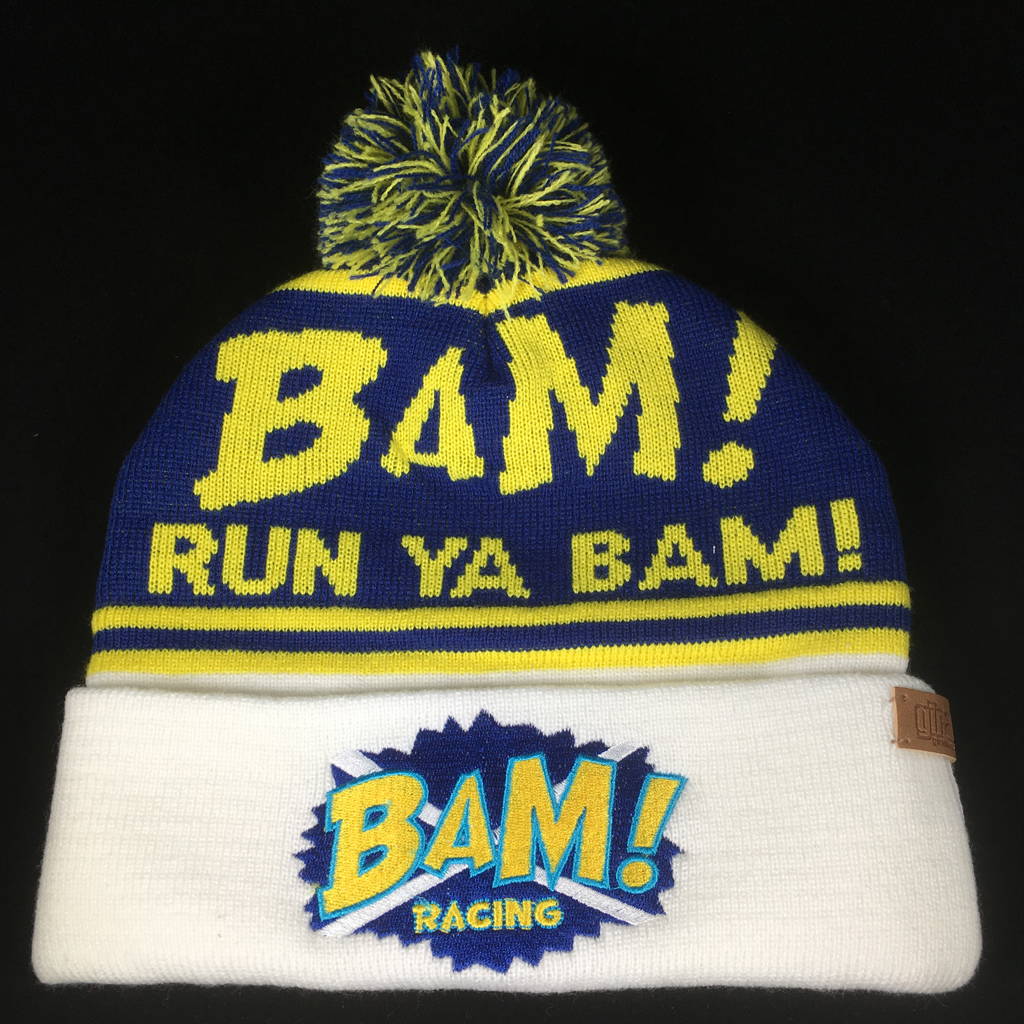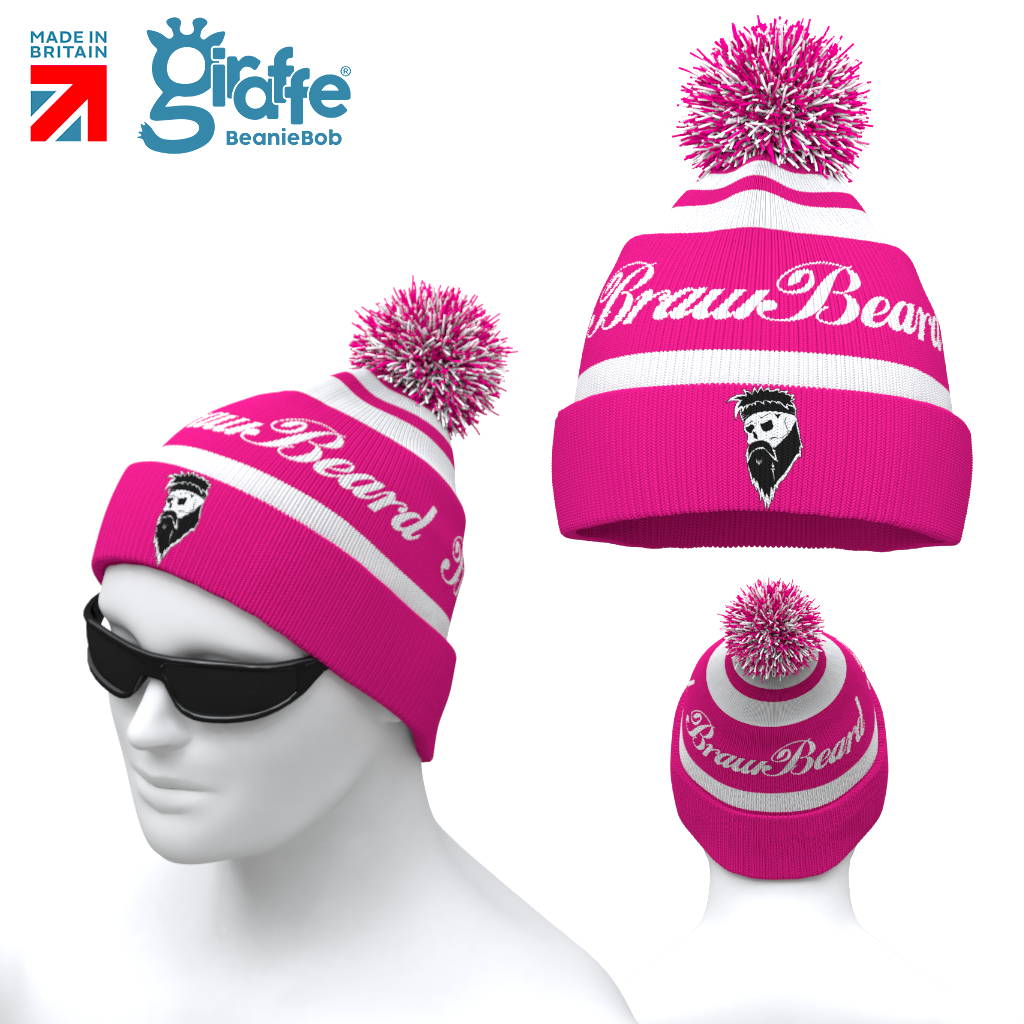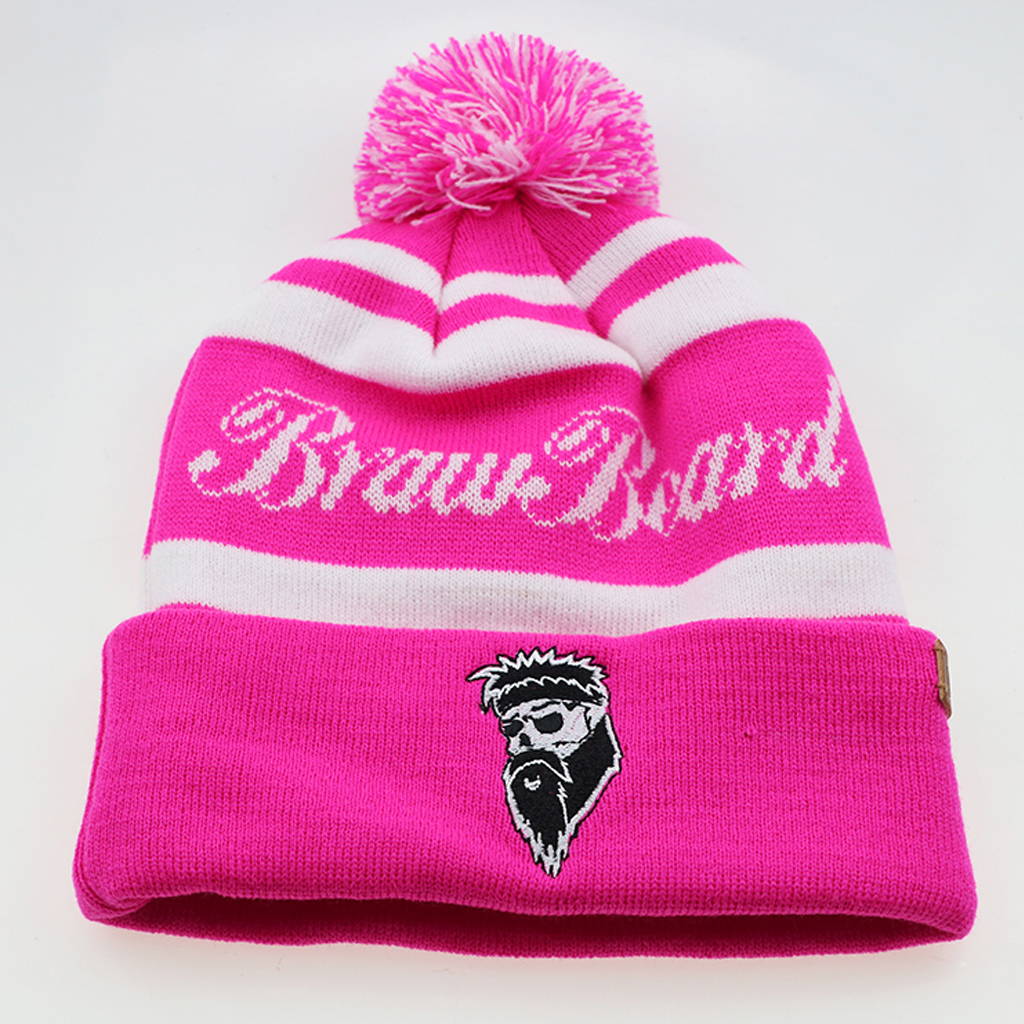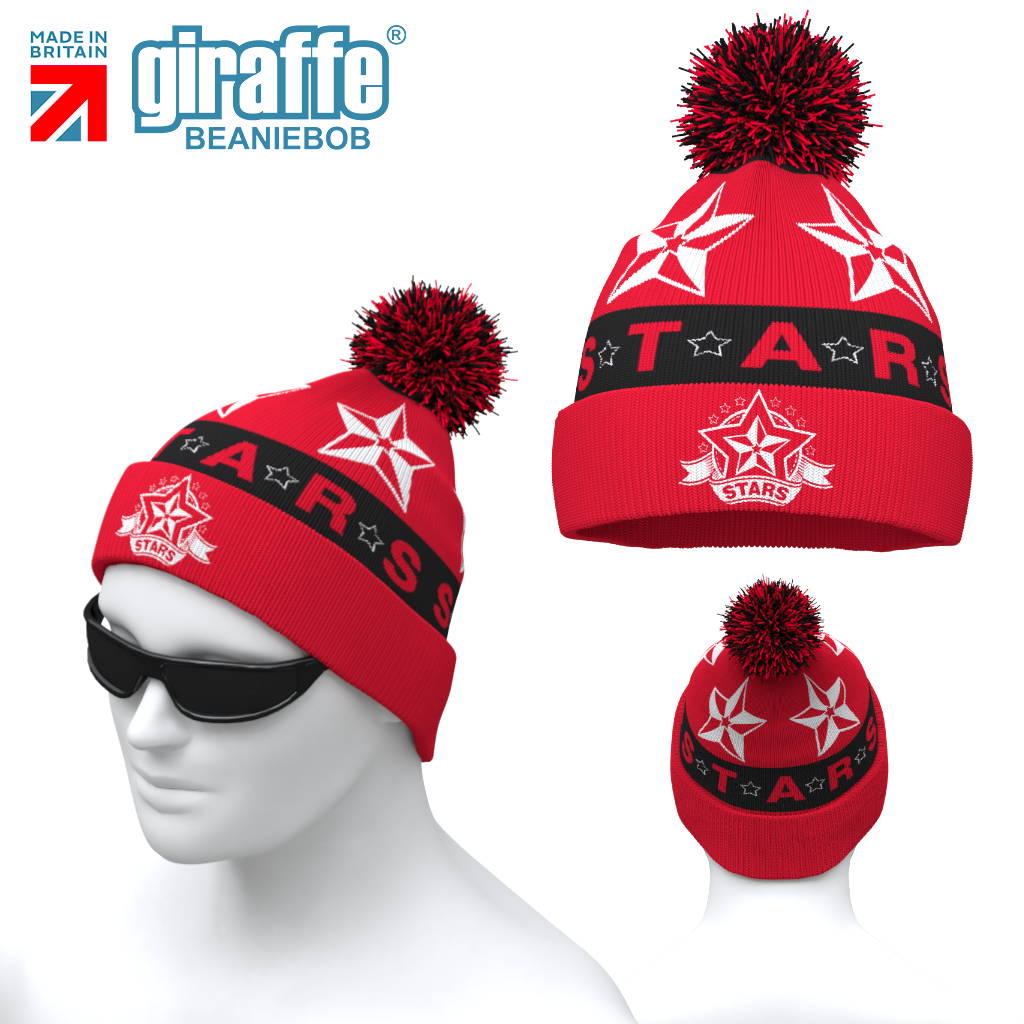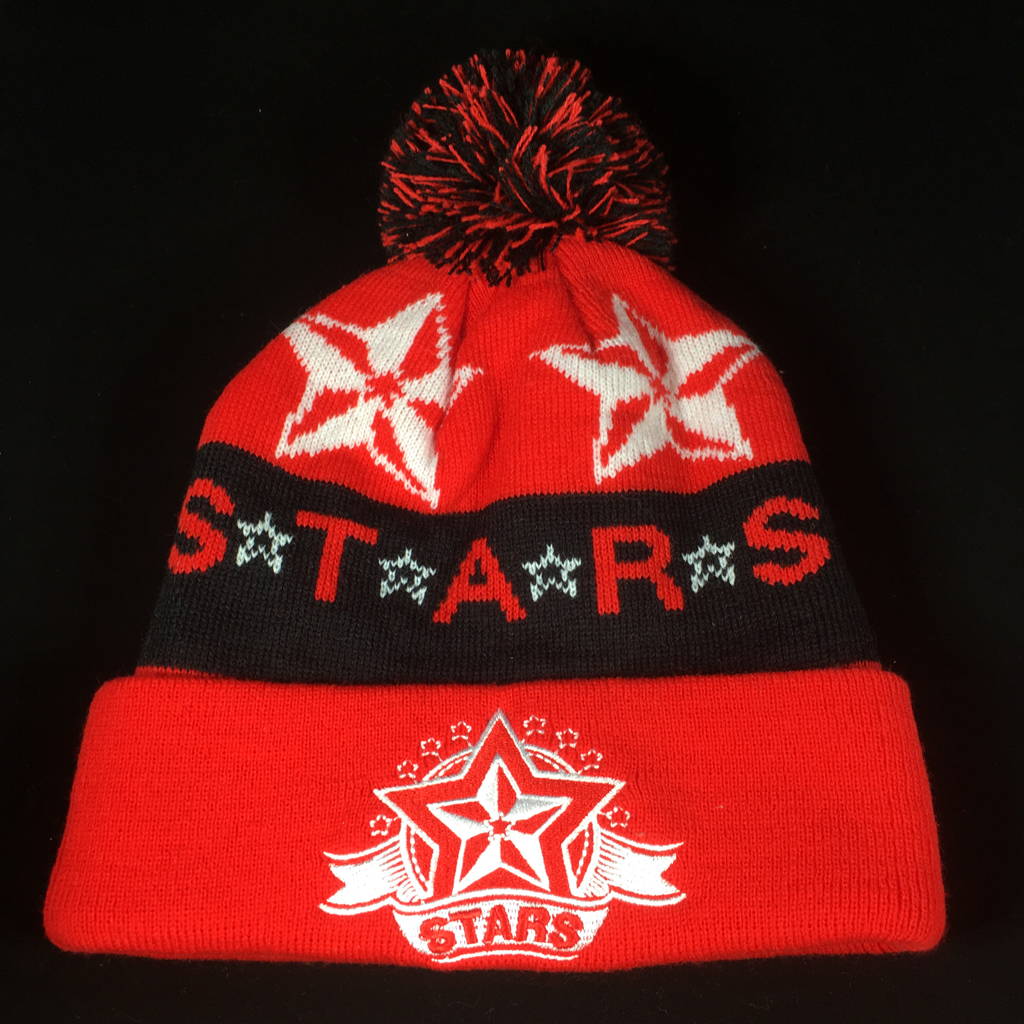 ---
Giraffe offers a FREE design and 3D visual service for Clubs and Associations. Our 3D visuals are designed to provide a close representation of the artwork. However, the visuals are to be used as a guide and not for colour matching. Above are some examples of the 3D visual and the actual finished bobble hat.
---
Giraffe UK Cotton Bobble Hat Yarns
Our bobble hats are knitted ( NOT PRINTED ) and we will try match the yarn to your brand colours as closely as we can. Please note that our 3D visuals will often look different to the actual finished product. Click on the images to zoom in. Please choose between 100% Cotton ( natural textile with a wide range of colours ) or 100% Acrylic Polyester ( man made and a slightly warmer feel ).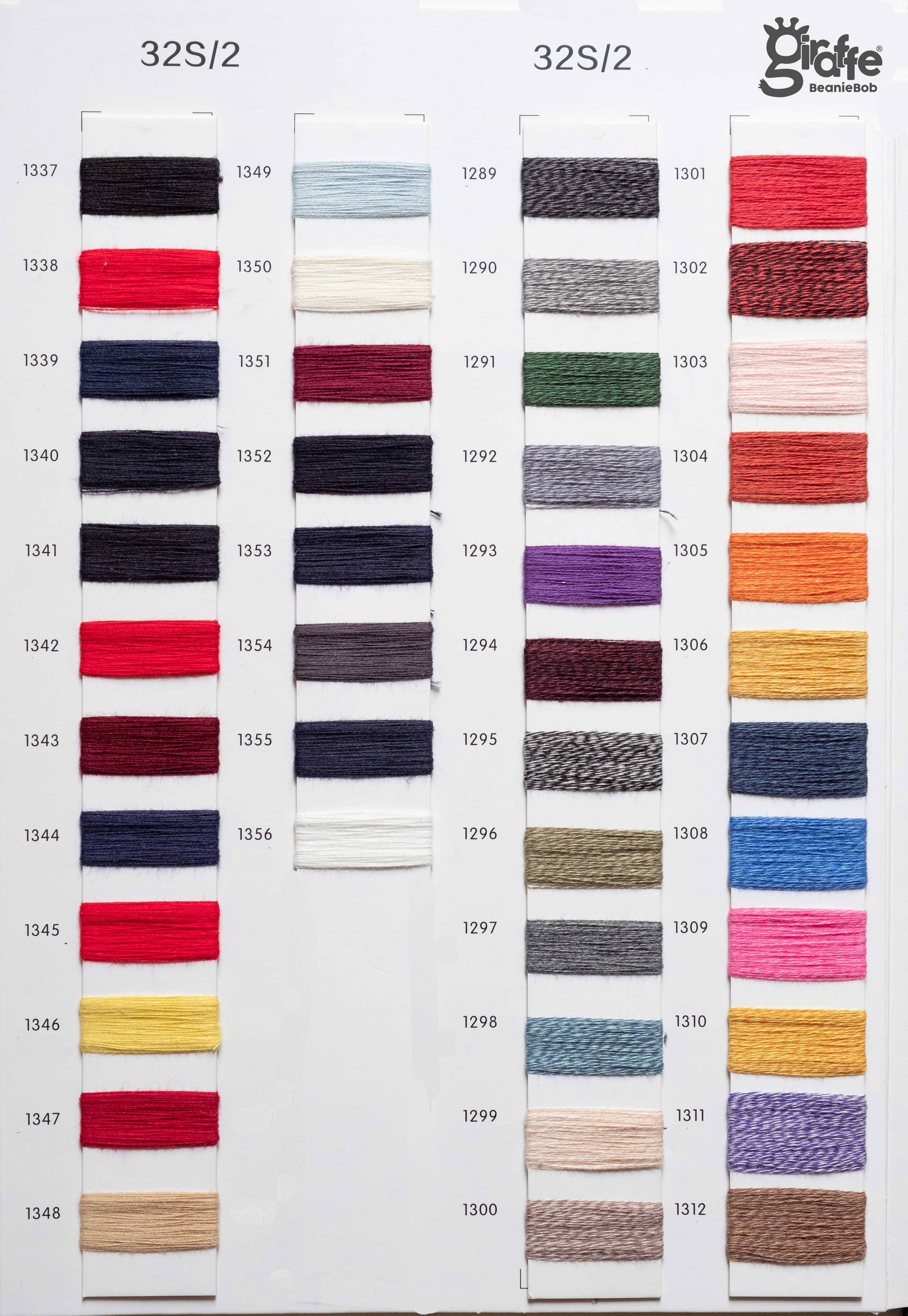 ---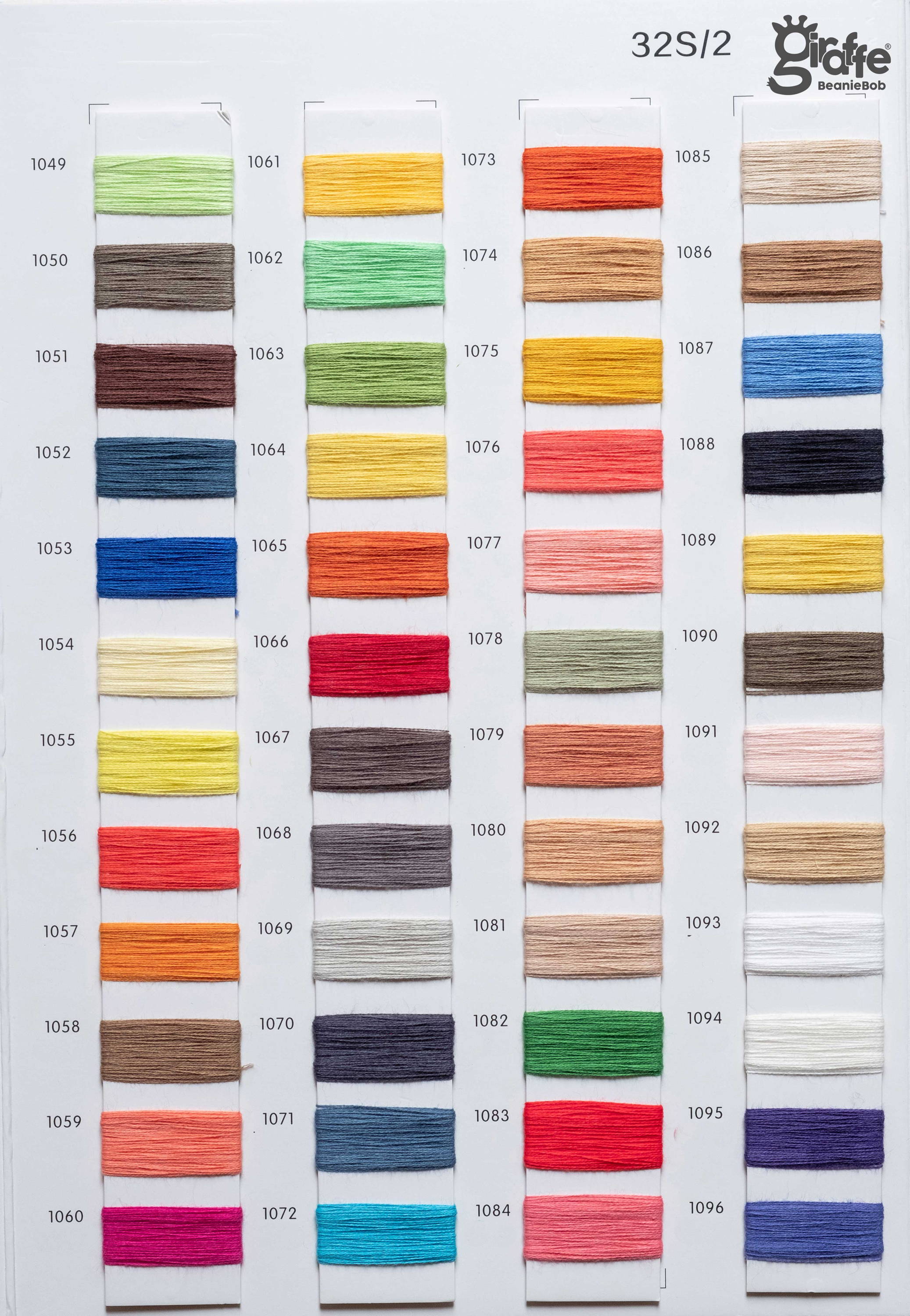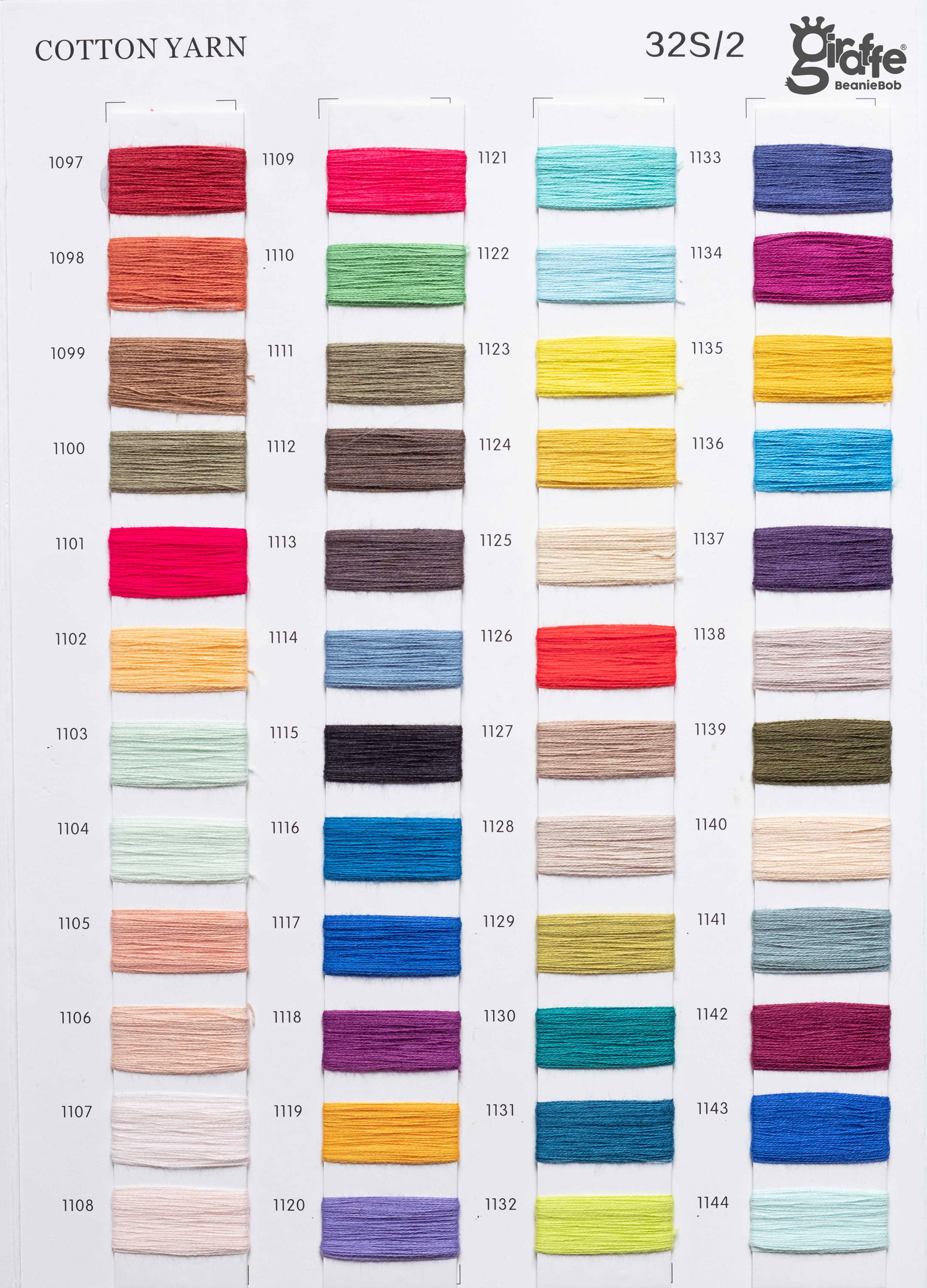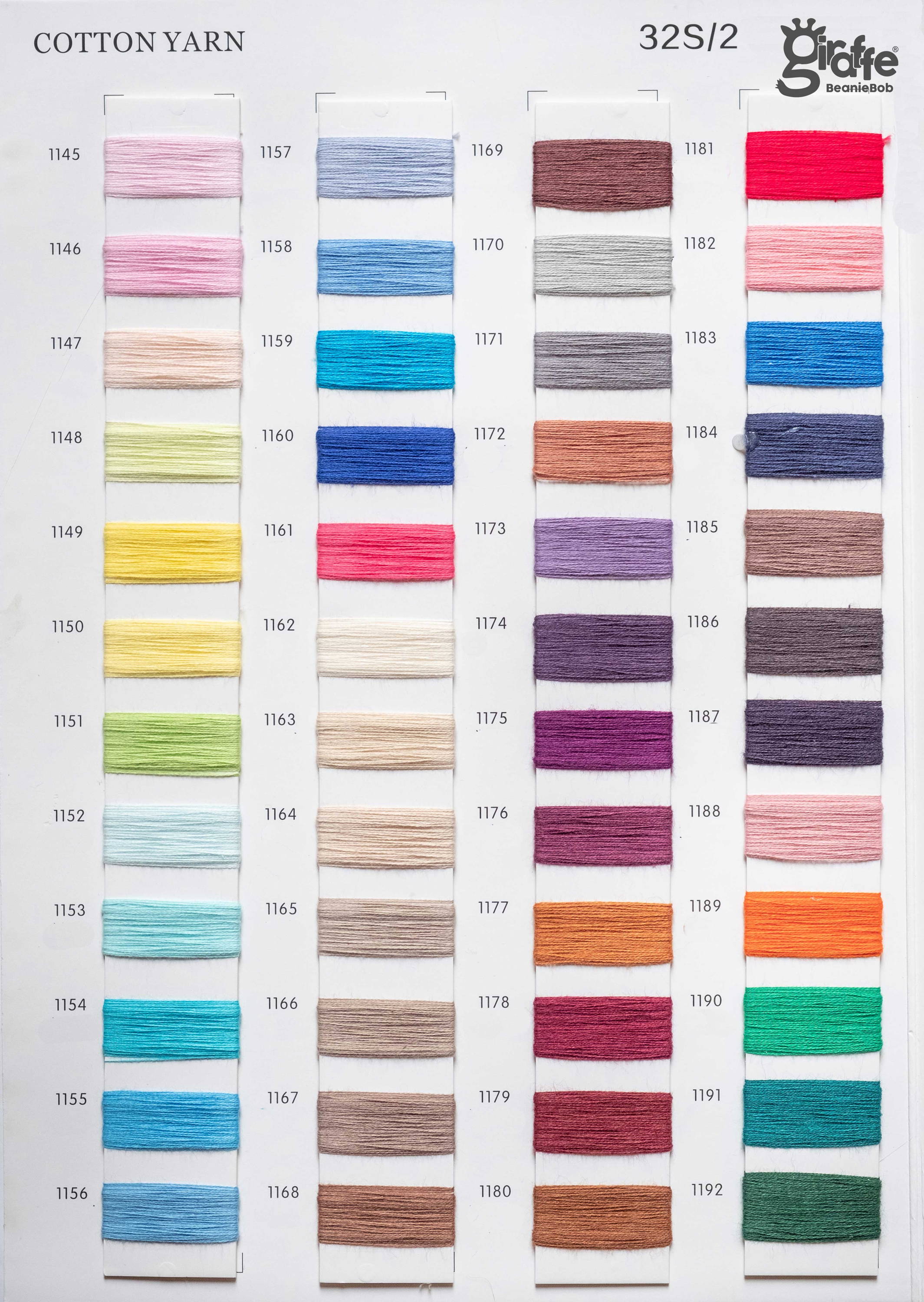 ---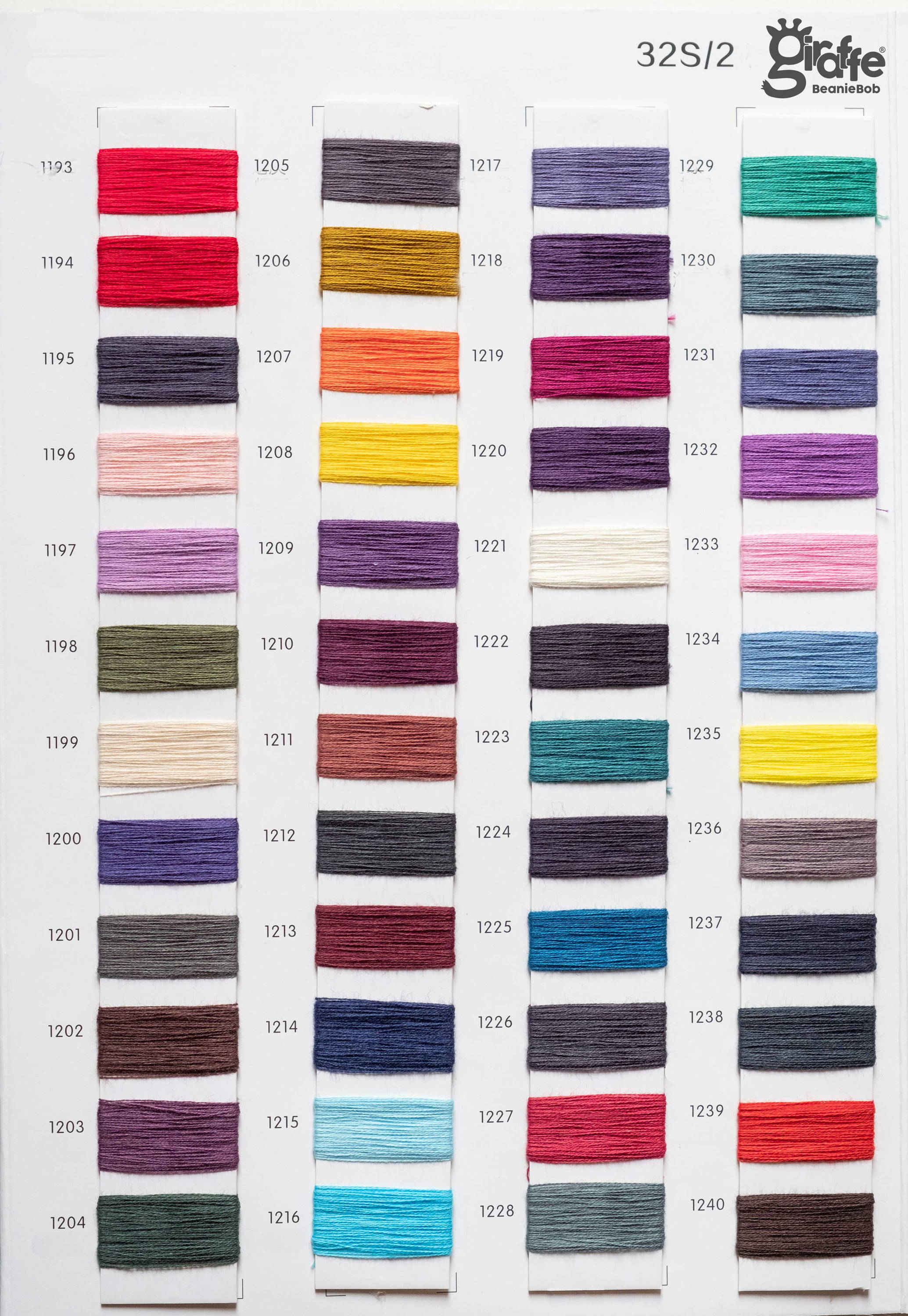 Please email us for trade prices. If you would like a design, please send us a clear design brief, high quality logo's and and brand guidelines you have.
Giraffe UK 100% Acrylic Bobble hat Yarns
---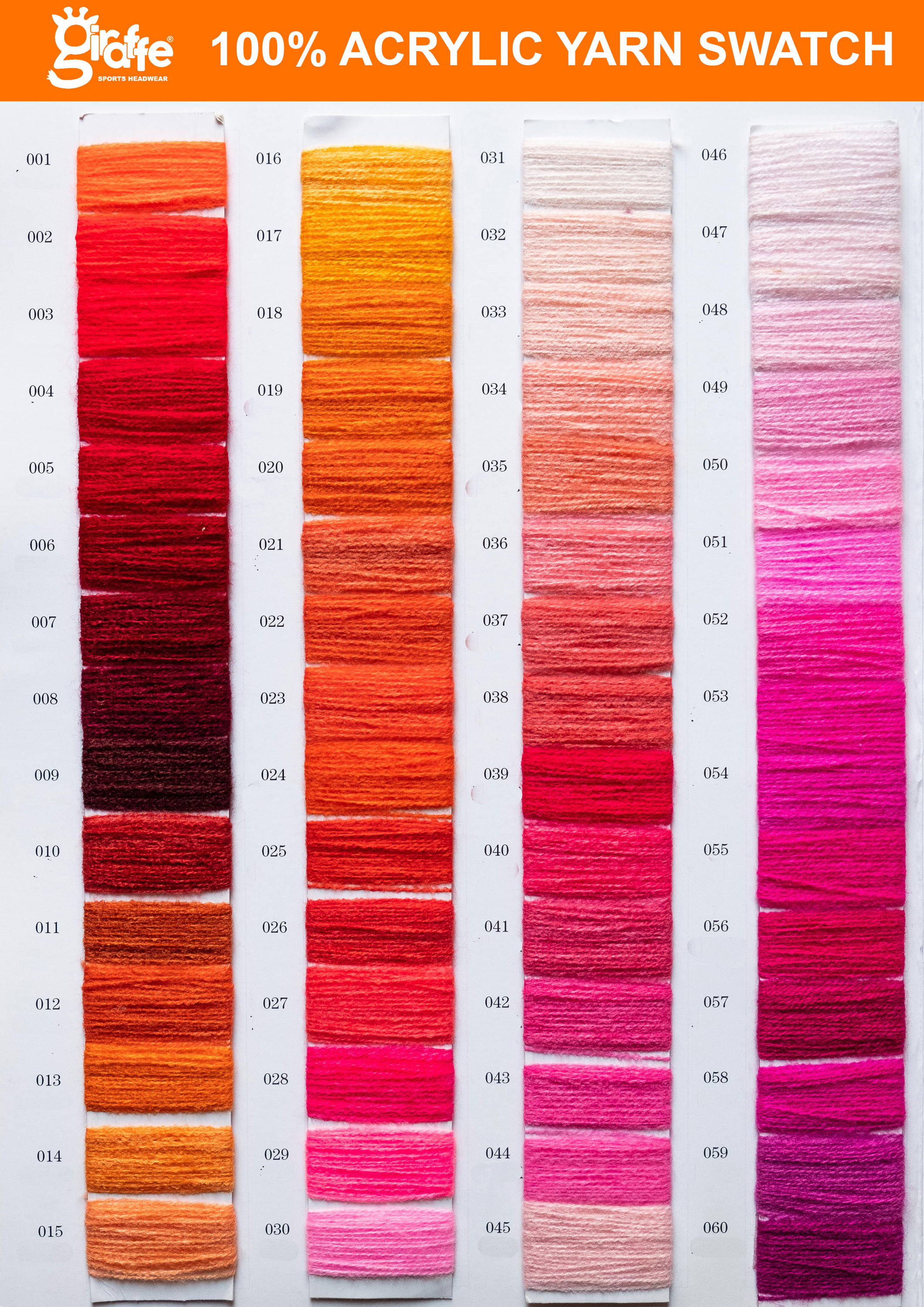 ---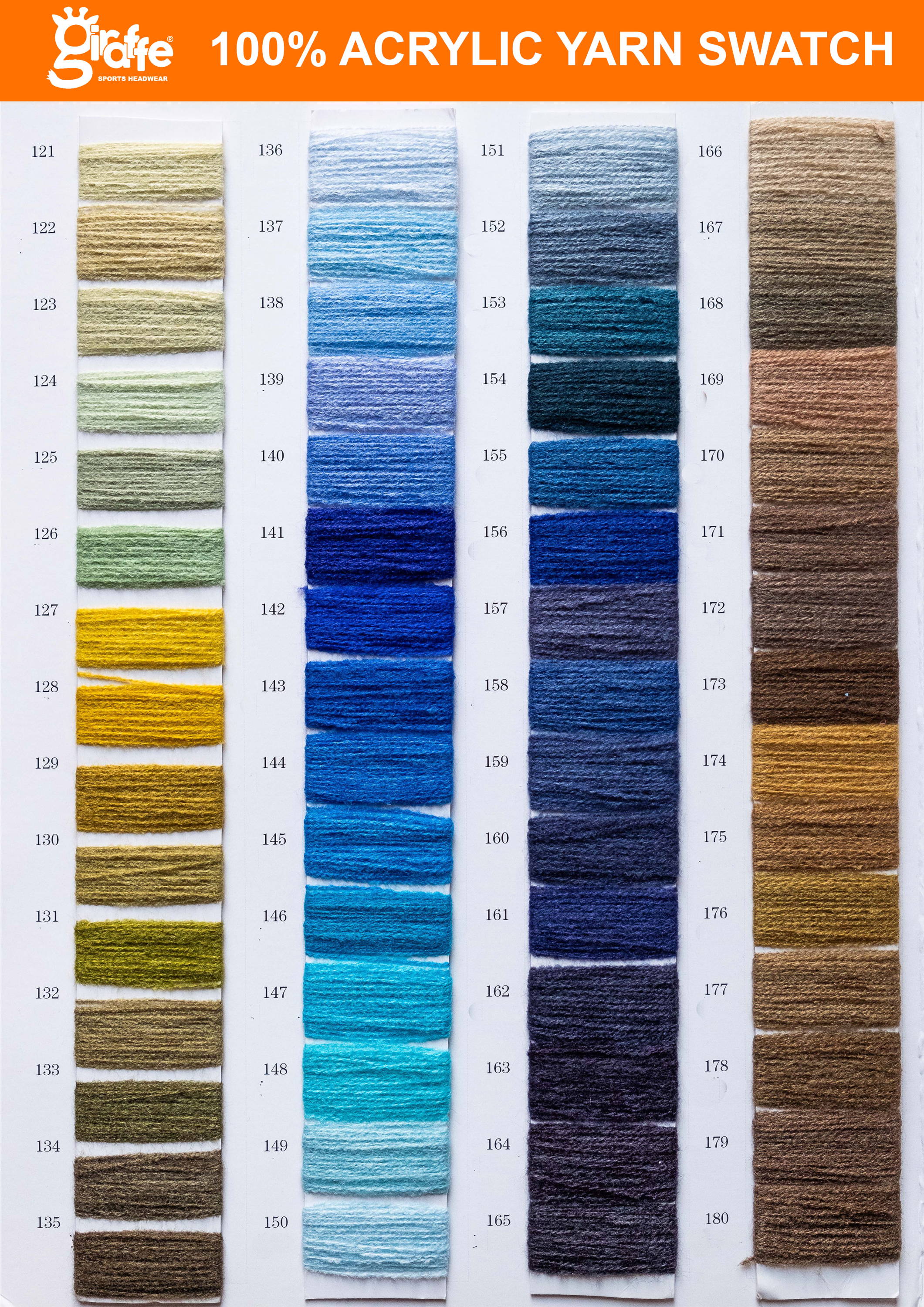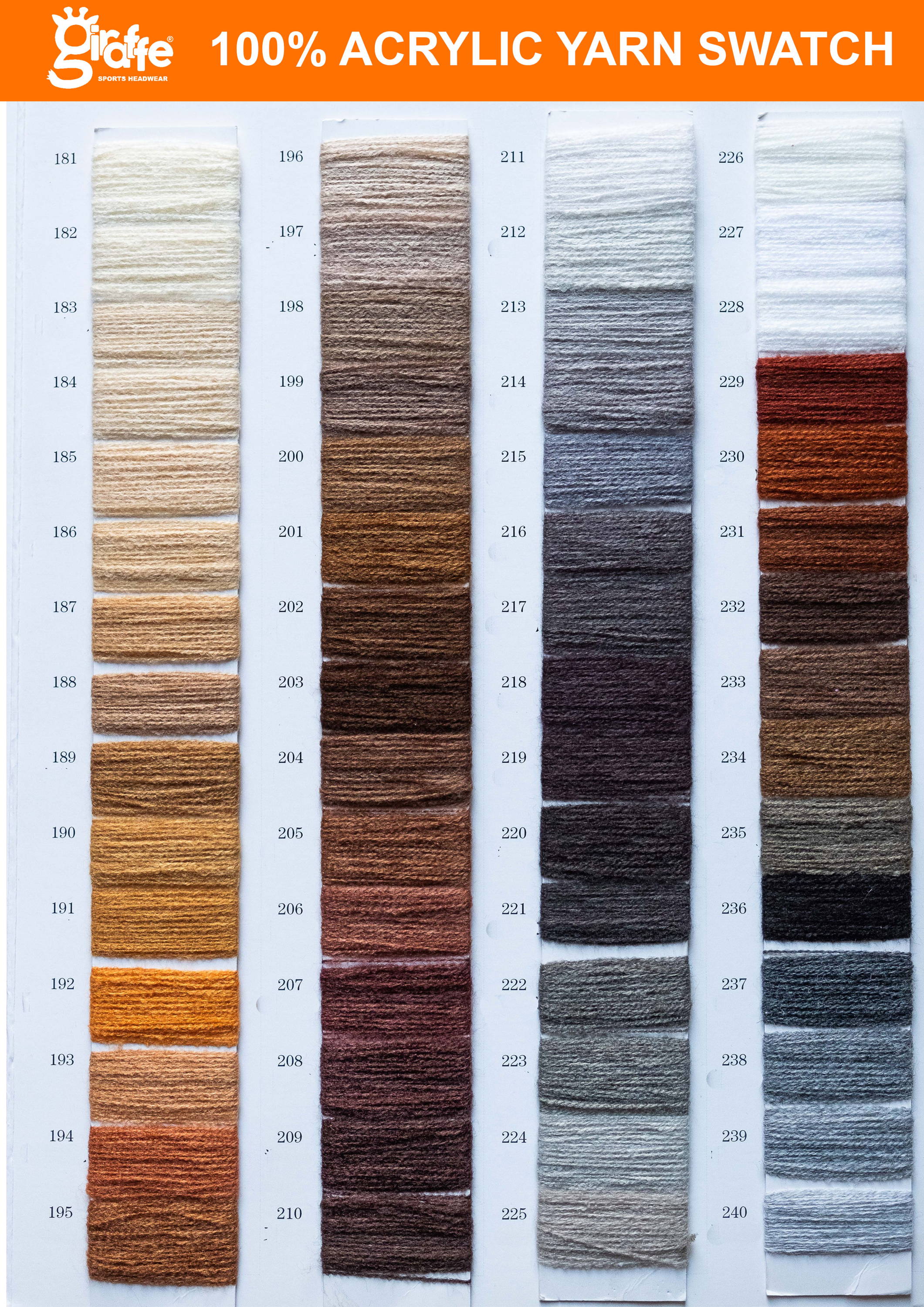 ---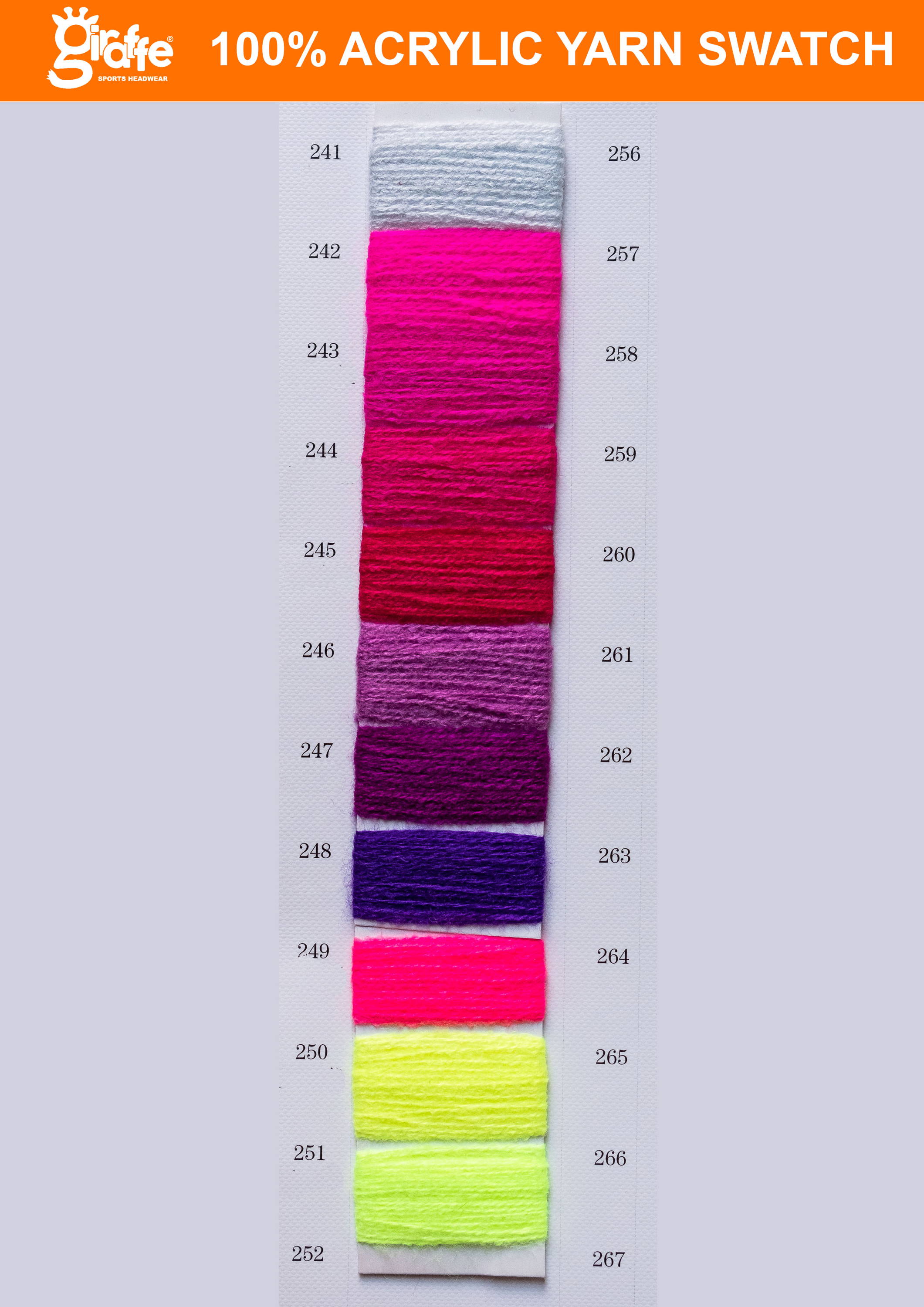 Icelandic Big Bobble Hats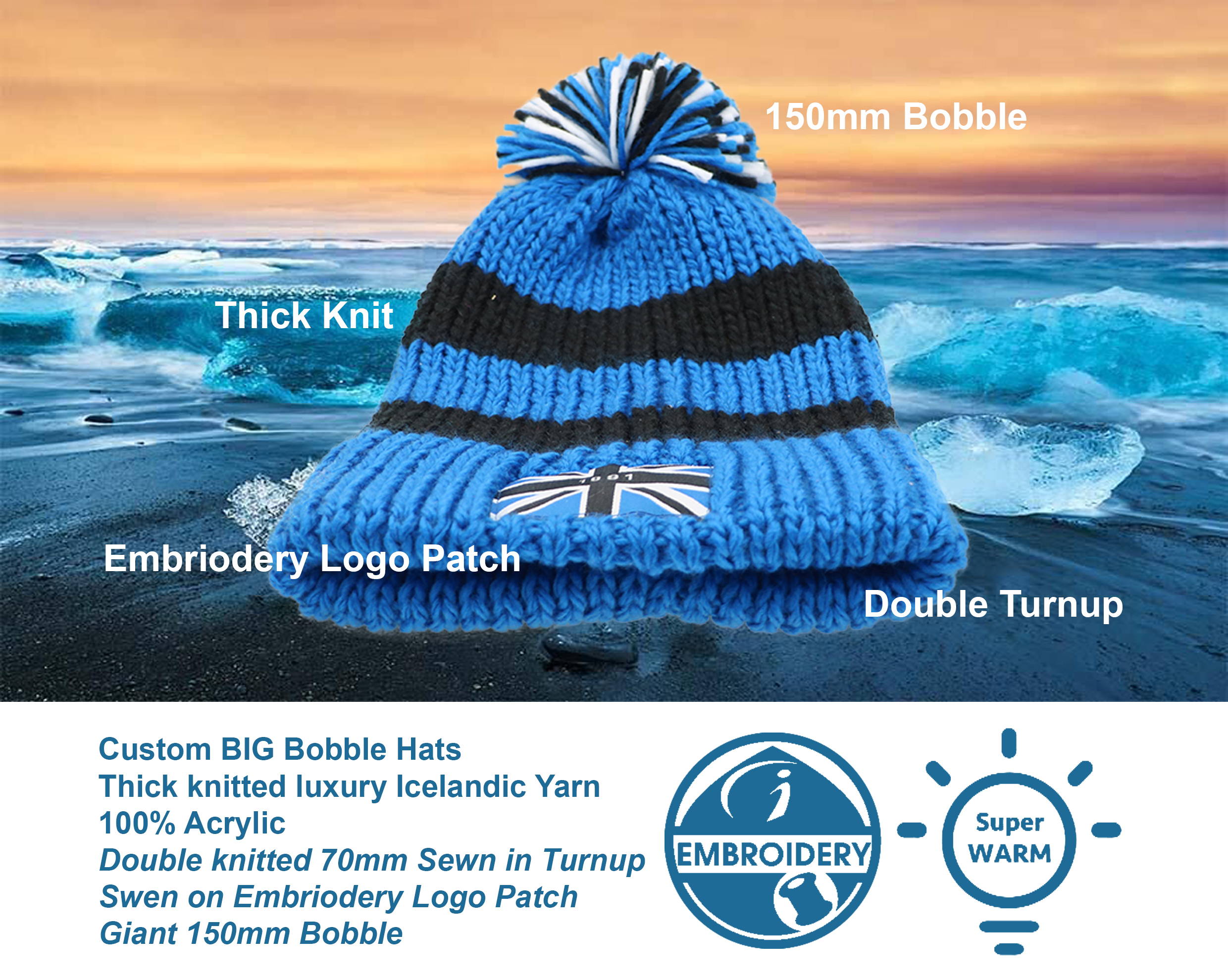 ---
---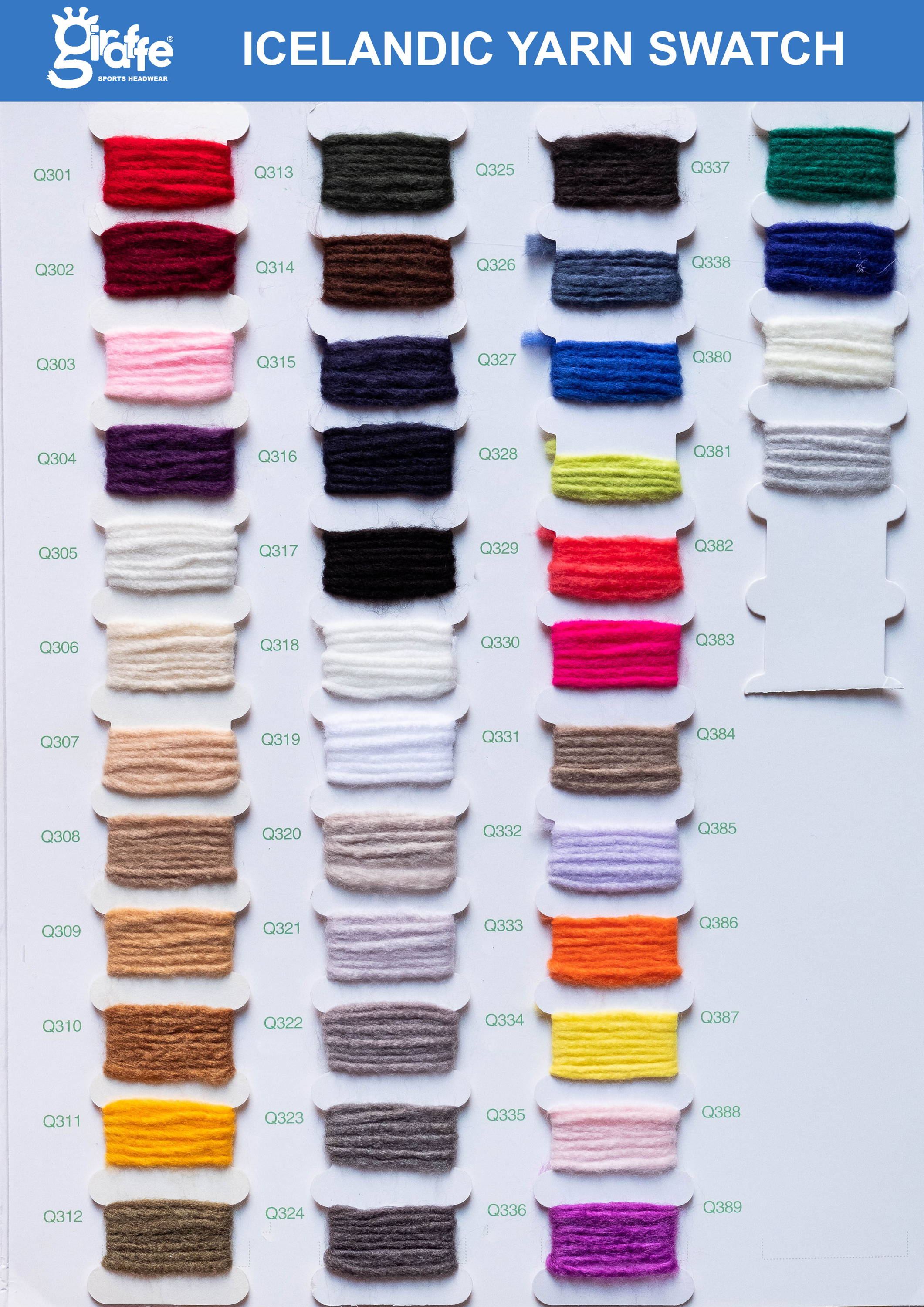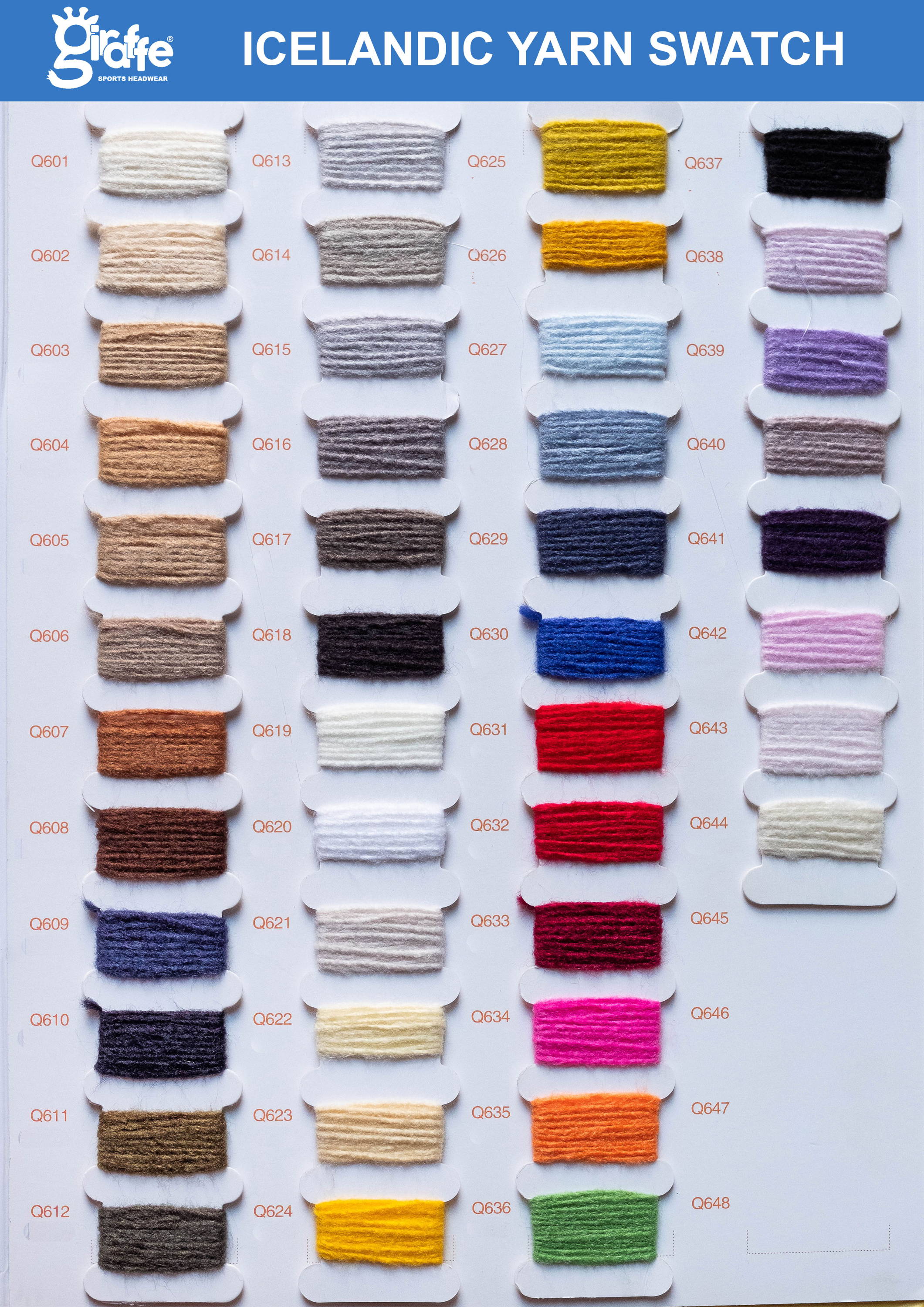 ---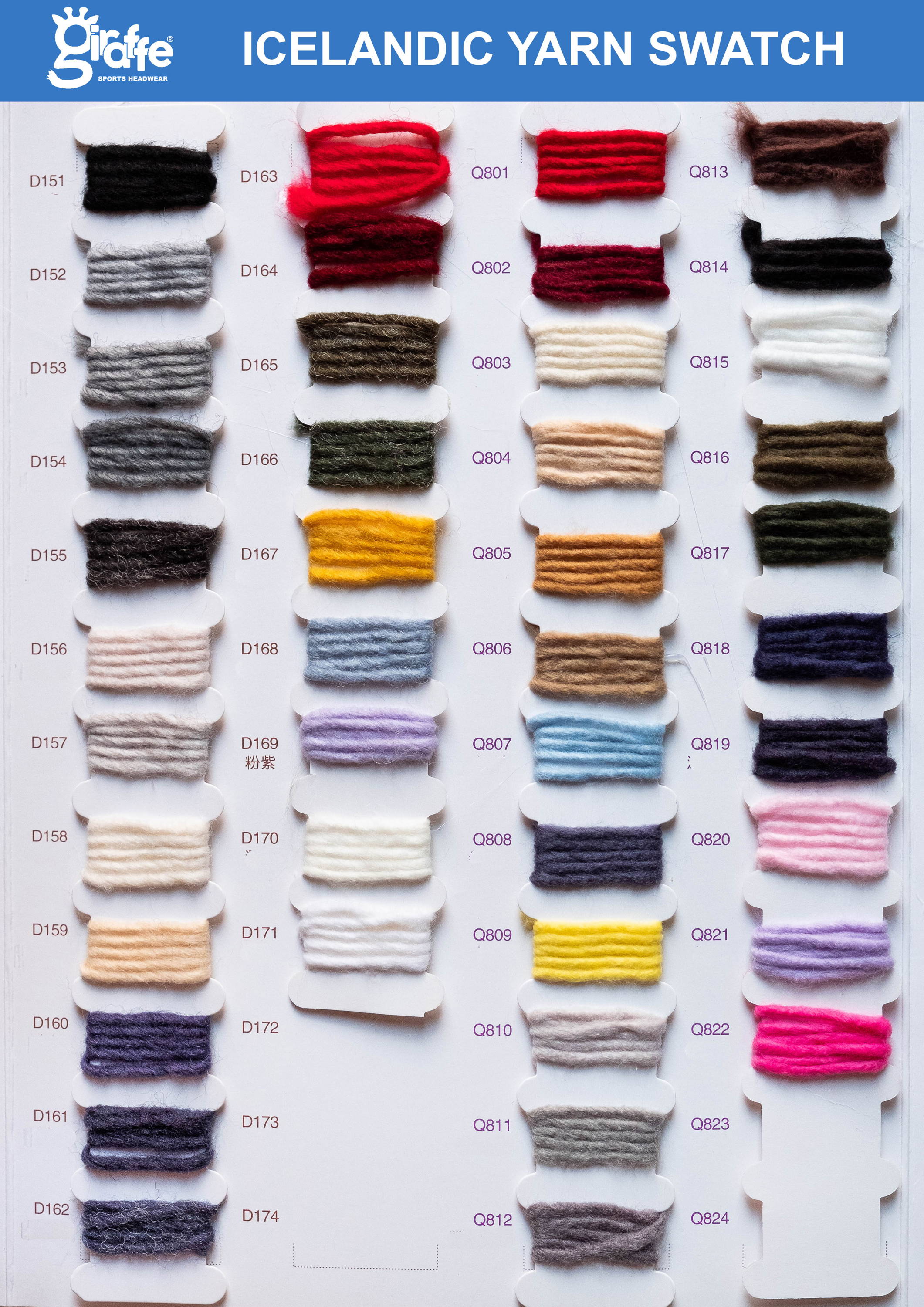 ---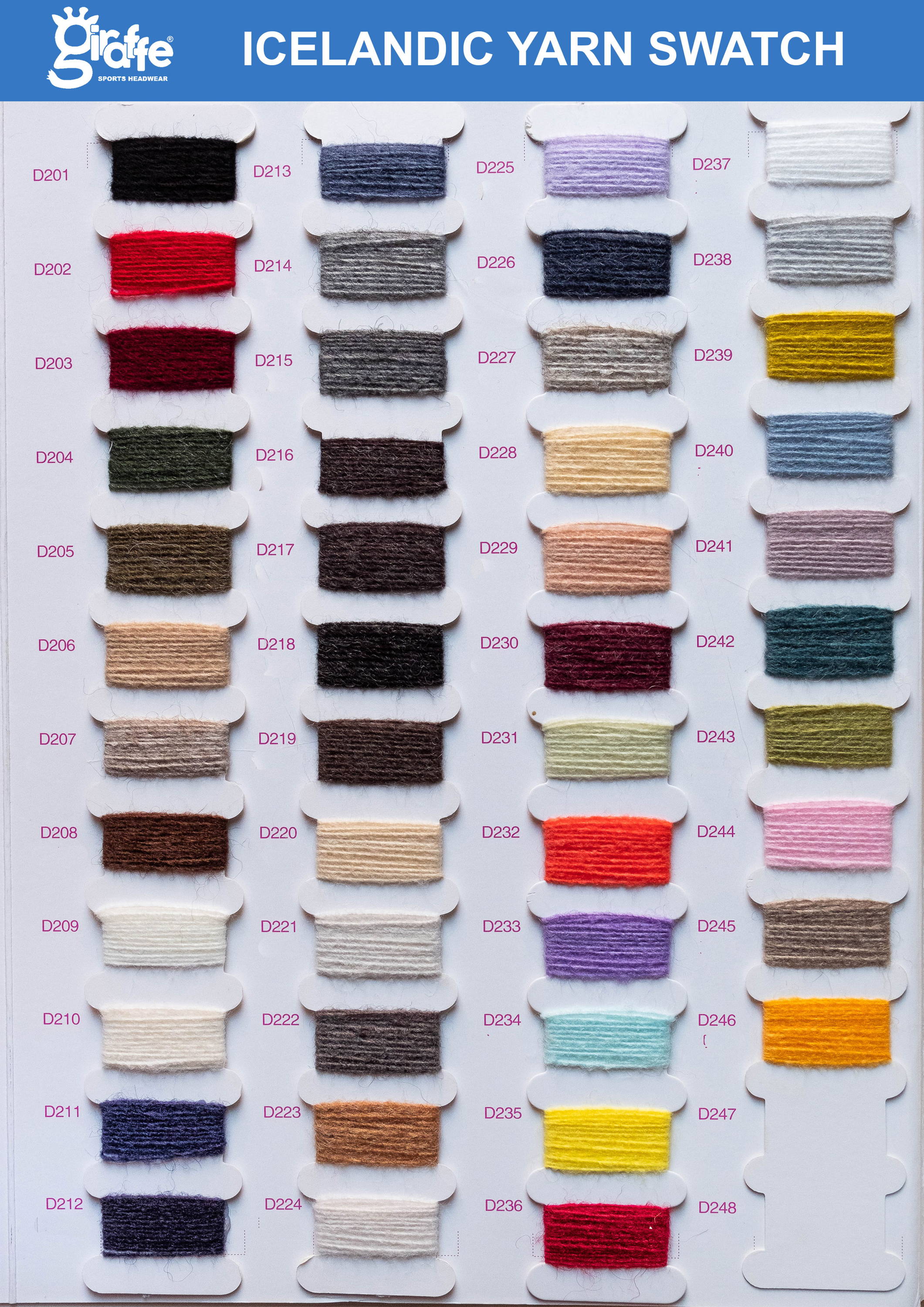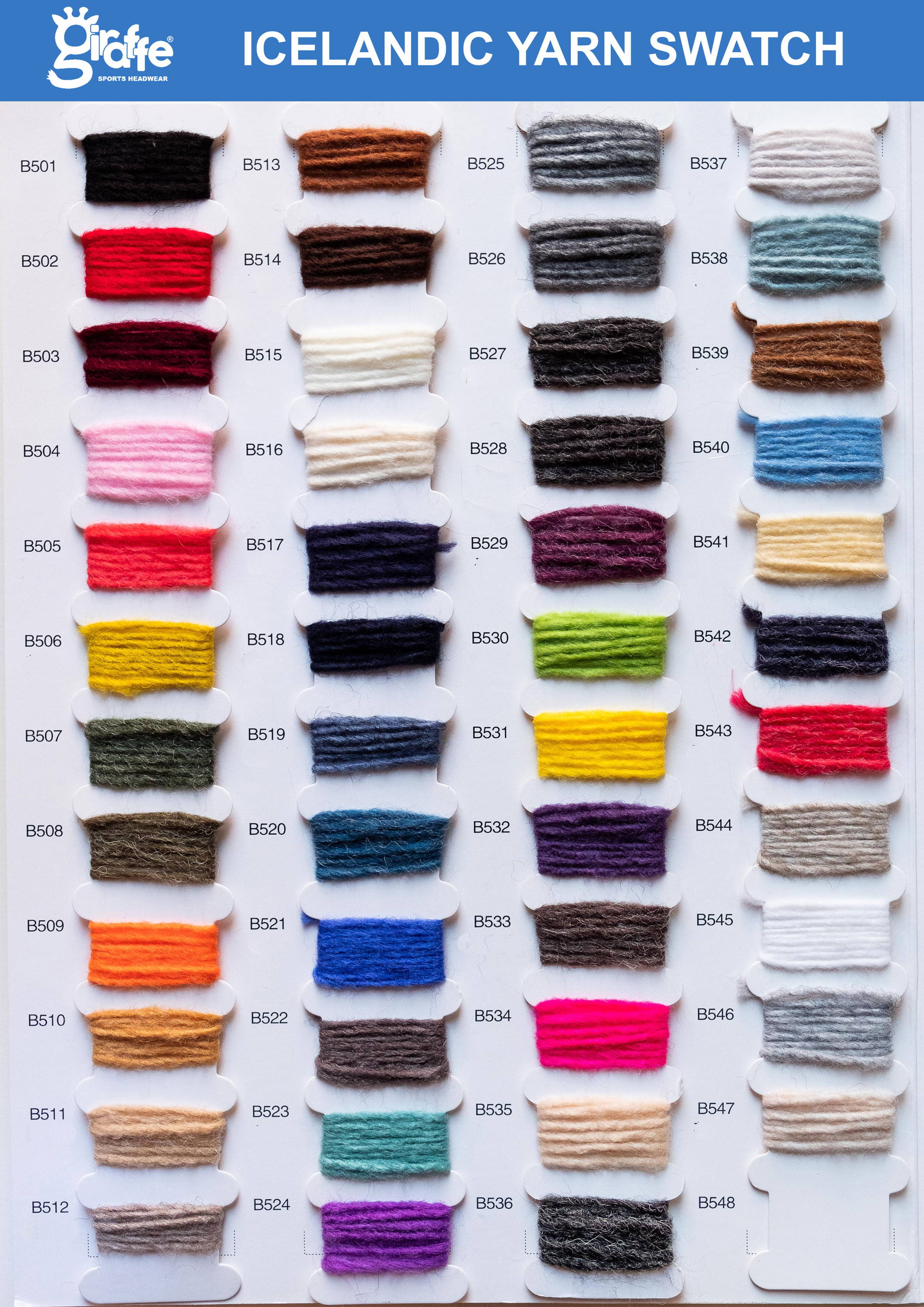 ---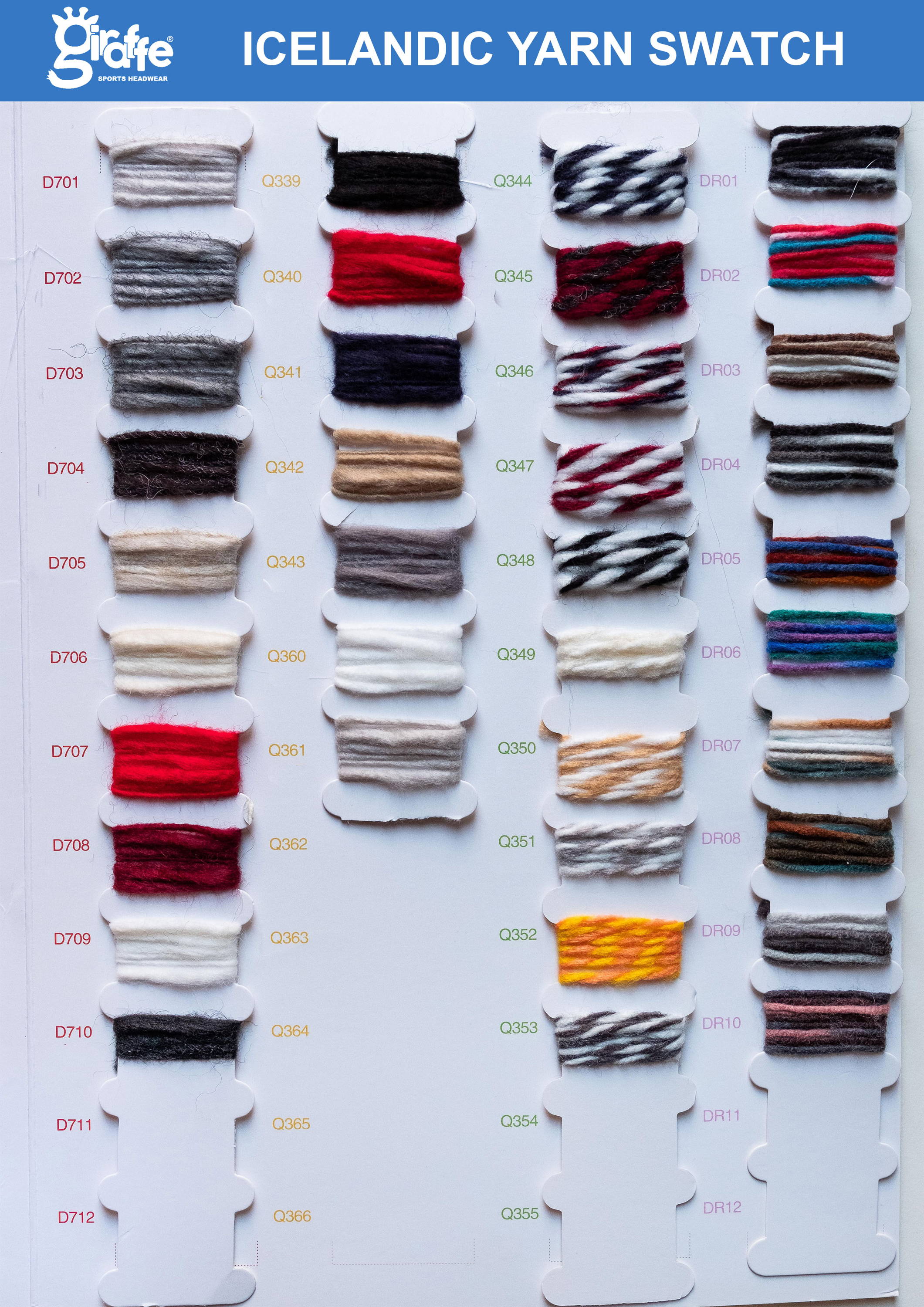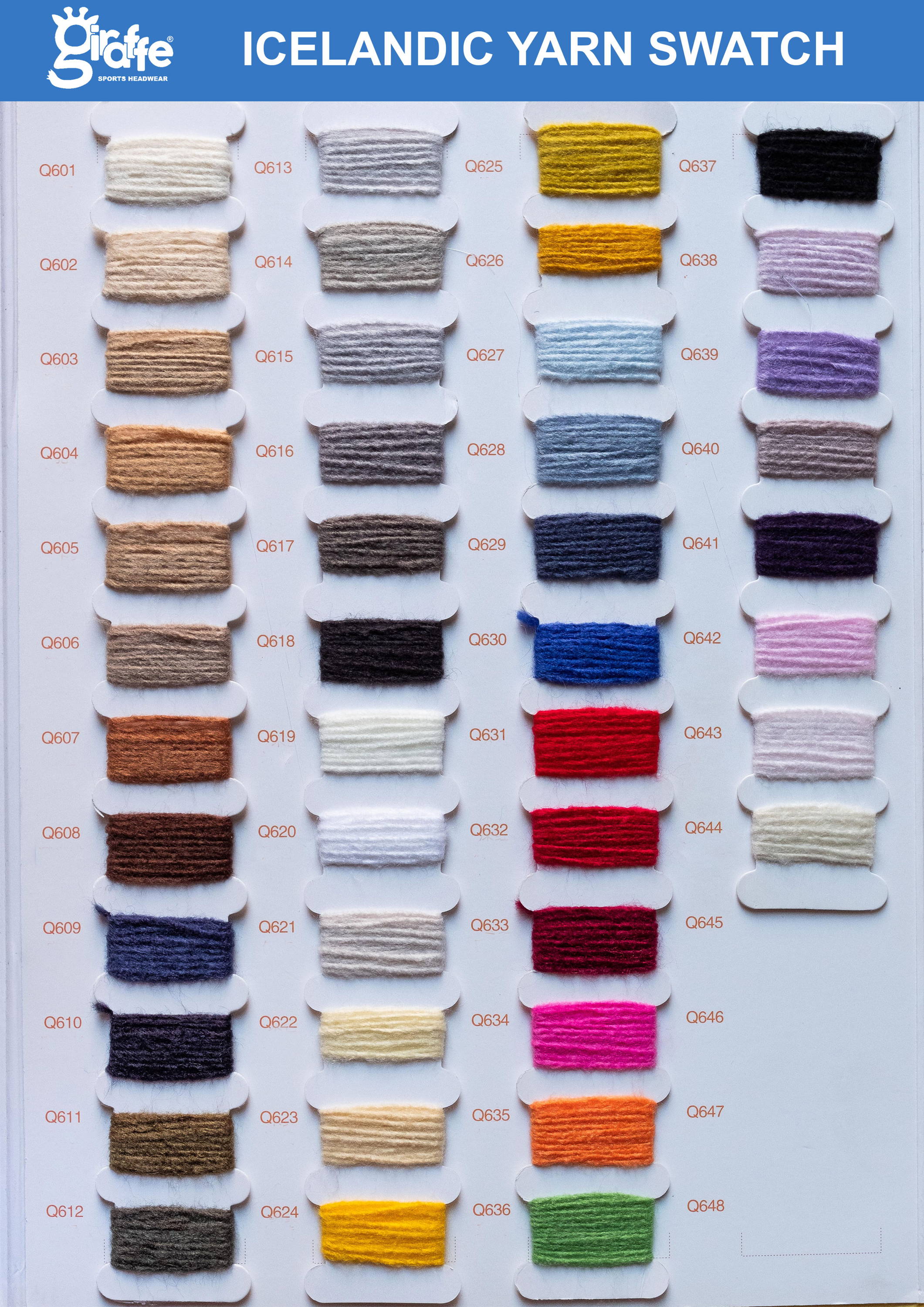 If you're looking for a more traditional bobble hat our new Icelandic range could be the right choice. Using a thick knit Icelandic yarn for extra warmth with a double knit turn up and giant bobble on top. Due to the nature of the knitting we can't incorporate patterns or detail ( see our Cotton Bobble Hats ) in the main body of the bobble. Front embroidery logo's are sewn on rather than a direct embroidery to the garment. Wide choice of yarns available.